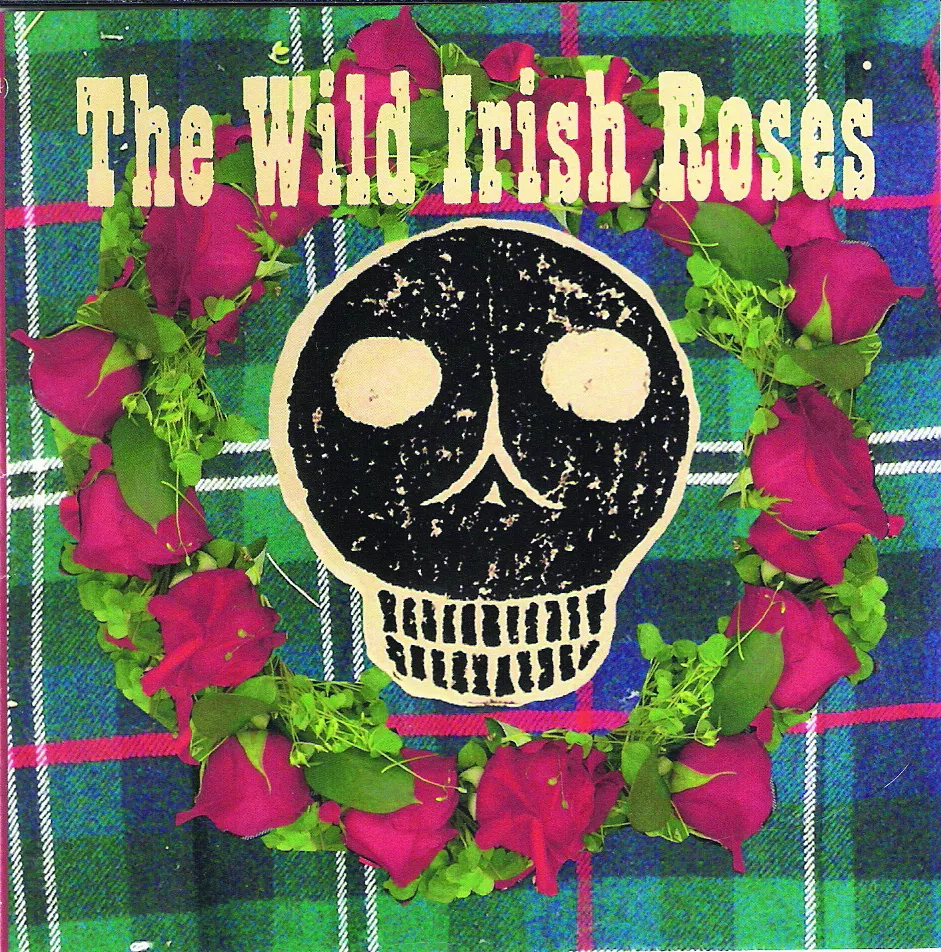 The Wild Irish Roses, The Wild Irish Roses | (2014, Poe Records)
Until New Paltz-based family band the Wild Irish Roses kicks into their cover of the Sex Pistols' "God Save the Queen"—track four on their rollicking eponymous debut—you'd be forgiven for thinking you're listening to a field recording made in a Dublin pub, circa mid 20th century; pre-rock 'n' roll, pre-youth culture, pre-multitrack technology. The Rose family, led by punk rocker parents Michael X. Rose (vocals, guitar) and Kristi Hanna (bass guitar, vocals), gather six of their eight kids, aged five to 17, around the microphone, most wielding traditional acoustic instruments, and not shyly. Sounding like a cross between folk punkers the Pogues and the Cowsills after someone spiked the punch (that's a good thing), this crew plays and sings with edgy brio, all of 'em at the same time in the same room, with ample yelling and hooting, and dad bellowing "RIGHT!" at the close of several tunes. What you lose in clarity you gain in spirit.
Most of the material is public domain, except the aforementioned Sex Pistols tune and two faithful Pogues covers. All told, it's a rich canon: celebratory ("The Rising of the Moon"), dark ("The Dreadnought"), and the category known as "old, weird, folk" ("Haul Away Joe"). Except for Hanna's fuzz bass, this is as close as you'll get to how these sea chanties and rebel songs sounded when they were originally conceived and employed around campfires, kegs, and just behind bloodstained battle lines, when singing, playing, and rebeling were family affairs. Facebook.com/pages/The-Wild-Irish-Roses.