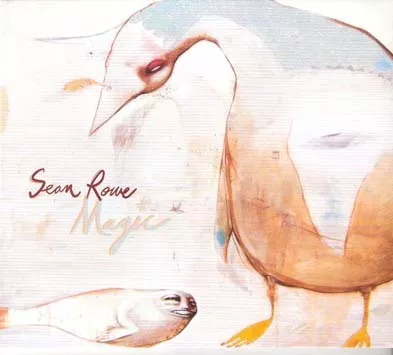 Collar City Records, 2009
My first impression of Troy-based Sean Rowe was that of being completely floored. This was merely from a video on YouTube. A few days later, it was a live gig. Then came the record. My mind was blown. To blather on with lame comparisons for an artist who stands masterfully on his own seems unfair, but suffice it to say that fans of growling, melancholy legends such as Tom Waits, Leonard Cohen, Nick Cave, Bruce Springsteen, or Johnny Cash would dig this chap.
The maturity of his work goes well beyond his years and earned him an NYFA grant. Rowe performs solo in pain and truth, using just a six-string and a raw, riveting voice that is deep and dark as a chasm. On Magic, he employs a competent cast of musical characters, producing soulful, doleful ballads that drag as the weary world does, punctuated by rocking blues numbers that thwack you over the head. And there's the spooky poetic malaise of drinking, death, the devil, Jesus, crows, old Chevys, and girls gone bad. (From "Jonathan": "I had a girlfriend back before I died / They peeled her off from my wounded side.") Rowe recently opened for the Doobie Brothers and Boz Scaggs and just returned from a stint in the UK with Noah and the Whale. He plays the Main Street Public House in Philmont on December 18. www.collarcityrecords.com.