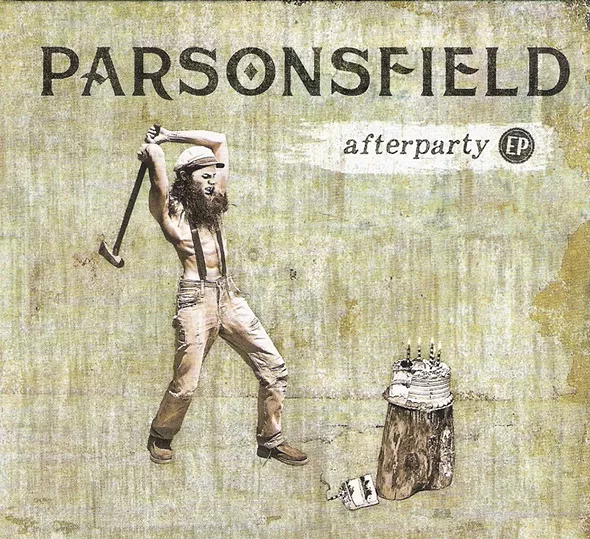 Parsonsfield Afterparty
(2015, Signature Sounds)
From an old fart's perspective, this whole acoustic-roots music thing has been around the block more than once. It didn't start with O Brother, Where Art Thou? and it didn't devolve into Berklee shredding without other touchstones along the path. On its boisterous, aptly named Afterparty EP, Parsonsfield echoes current combos and past legends at every turn, but, thankfully, hangs on to a strong identity of its own. A raging, reckless take of the old chestnut "Hang Me" calls to mind the brilliant, iconoclastic rage of The Blind Leading the Naked-era Violent Femmes. Dear Lord, Parsonsfield, thank you, thank you for reminding us of "Old Mother Reagan" at this electoral hour of need. We need that kind of poke.
Update Required
To play the media you will need to either update your browser to a recent version or update your
Flash plugin
.
The Mississippi John Hurt gem "Let the Mermaids Flirt with Me" nods to the ramble of Squirrel Nut Zippers, while the sweet vocal blend of "Lay Some Flowers on My Grave" recalls the lilt of Parsonsfield's fellow FreshGrass stars the M Shanghai Sting Band. The bravery of covering Bert Jansch's "Strollin' Down the Highway" is rewarded by its execution. And the Western Massachusetts-based band's "Anita, Your Lovin'," an original, is just as strong as anything else on this too short—yet perfectly timed—record, with a beautiful chorus strolling right out of the 1940s. Parsonsfield also, through the folk process, finds the true, unironic heart of Huey Lewis's "The Power of Love." No mean feat. Afterparty and the group's 2013 debut, Poor Old Shine, were recently reissued as a two-LP set. Signaturesounds.com.