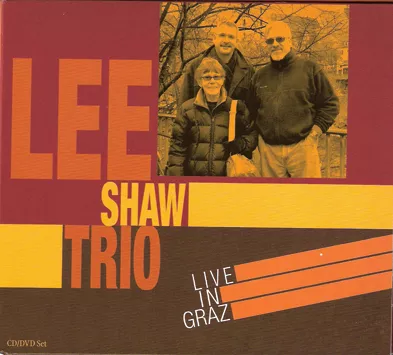 2009, Artists Recording Collective
Cohoes jazz pianist Lee Shaw has been a treasure to these upstate parts for several decades. Coincidentally, the day this CD/DVD set showed up I was listening to a recording of Shaw and her late husband and drummer Stan Shaw in a sextet setting from the late '70s at New York's famed Half Note that features the teenage future trumpet star Jon Faddis. Then I popped in this CD and within the first few songs I had enough material for a review.
The interplay between Shaw, bassist Rich Syracuse, and drummer Jeff "Siege" Siegel outweighs their virtuosic solos, which are always in context, always melodic and swinging. This is the true art of the jazz trio. Shaw's compositions compliment the trio, which repays the favor without ever losing touch with the context of the songs.
The DVD is the real treasure here. There are three songs from this 2007 tour of Europe, all of which are stunning. There is also some home and road video from Syracuse's cell phone, as well as a slideshow featuring greats of jazz who became admirers of Shaw. Watch the interviews with Shaw and with the trio. The trio speaks the way the members play, with respect and insight. They talk about "listening, forgiving, and learning," not chords and charts. Shaw tells her own incredible story eloquently and clearly, just as she always has and continues to do at the piano. www.artistsrecordingcollective.info.