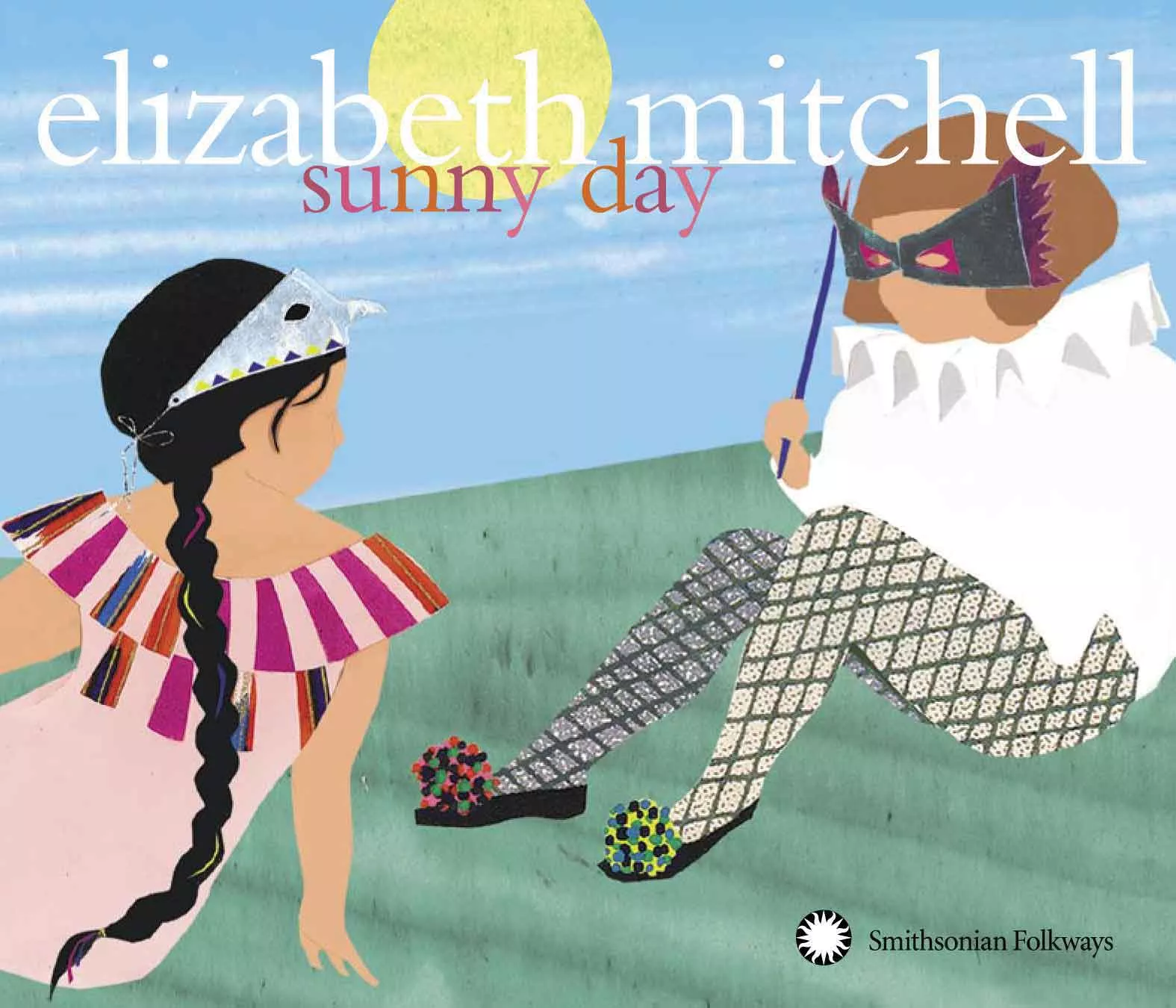 Elizabeth MitchellSunny Day(2010, Smithsonian Folkways Records)
Not many nine-year-olds can lay claim to penning the title track of a major album. Fewer still can boast of singing on said record with Dan Zanes, Levon Helm, and the king of the Mekons, Jon Langford. Storey Littleton can. But, then, her mom is Woodstock's
Elizabeth Mitchell. Mitchell's latest Smithsonian Folkways release,
Sunny Day
, is, like 2006's magical
You Are My Little Bird
, a family affair. Storey and her dad, Ida co-founder Daniel Littleton, are permanent members of the band, which here also includes Zanes, Helm, Langford, cellist Jane Scarpantoni, fiddler Jean Cook, bassist Chris Wood, and utility infielder Larry Campbell. As much as we love kindie pioneer Ella Jenkins figuratively, few folks with facial hair actually listen to her records. The magic of Little Bird is that by singing songs by Lou Reed, Bob Marley, and Neil Young straight, Mitchell created a kids record that parents really could enjoy. With
Sunny Day
she's instead simply made a fine album, one that kids can love, too!
Here, Mitchell and Zanes revitalize the Greenwich Village standard "Green, Green Rocky Road"; with Helm on drums she rocks "Mystery Train" and with Langford she balances sugar and steel on "Little Buckaroo." Storey and Dan, of course, are along for the whole ride. My kids are getting ready for college this summer. I wish Langford had been singing them lullabies when they were younger (instead of sending Dad home to fall asleep drunk on the couch).
www.youaremyflower.org.