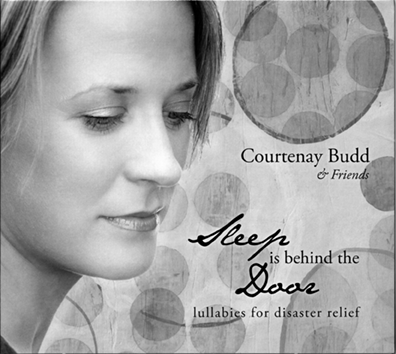 Technically, these are lullabies, but a casual spin of the latest from this world-class opera singer and Poughkeepsie resident just sounds like good, old-fashioned chamber music. Upon closer inspection, you'll discover 25 sumptuous and eclectic tracks sung in over a dozen languages—German, Spanish, Eastern European—and even a Disney tune can be found among pieces by Strauss, Grieg, Dvorak, and many lesser-known classical composers. So this album isn't just for baby, it's for anyone who enjoys top-notch classical or opera. It's also for the benevolent: All profits of the CD will support domestic and international disaster relief, specifically the continuing efforts on the Gulf Coast (the idea for the album was conceived immediately following the Asian Tsunami by a friend of Budd's). Produced by 17-time Grammy winner Max Wilcox,
Sleep Is Behind the Door
also features an outstanding throng of players on violin, cello, guitar, piano, flute, and clarinet, as well as three additional sopranos, a tenor, and a baritone. Whether you love classical music or are just feeling charitable, this CD is worth picking up just to hear this star of Carnegie Hall, who has been knighted "a voice for connoisseurs."
www.lullabiesfordisasterrelief.org
; cdbaby.com/cd/courtenaybudd.