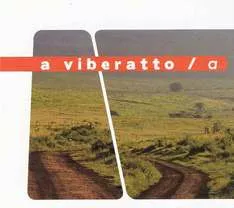 A Viberatto A, 2010, King of Beasts Records.
The debut full-length release for A Viberatto is more than what this instrumental chamber group advertises its music to be: "acoustic rock music." Yeah, rock music can be tamed to illicit coos and snuggly bear self-hugs. But the 11 pieces here are alluring and transparent in their charm. In listening half way through,
A
can deceivingly be cast as cutesy and cloyingly sweet. But Leopard Studio recording engineer and producer Jimmy Goodman (vibraphone, piano, bells, and synthesizer) joins seven other Hudson Valley musicians (on cello, organ, guitar, Chapman stick, bass, and melodica) in offering droplets of sounds that resonate within us at different moments of quiet and suppleness.
A Viberatto formed in 2008 and put out a five-song EP that same year. Like that one,
A'
s compositions are bite-size (the longest piece is 4:34). Some speak to things we do, like waking up early (if we are to interpret "Rooster" as such) or to deep lament or pensiveness (like "Riiver," which hints at Paul Robeson's signature song, "Ol' Man River"), or to just draw out from us a subtle emotional blip ("Painting," "After"). A was produced at Leopard Studio in Stone Ridge on Goodman's own King of Beasts Records, and gives way to peaks of unflustered openness and a short view of how beautiful "simple" is…or is that how simple "beautiful" is?
www.kingofbeastsrecords.com
.