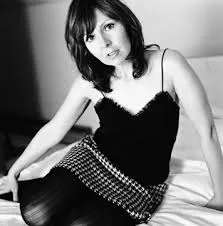 We love Amy Rigby around here. How could we not? The singer-songwriter has a voice that turns the spine to sweet butter, and her way with a melodic hook and an evocative lyric is on a plane with the greatest names in the pop rock genre. And she pays poignant tribute to one of those names with a brand-new, locally produced music video: "Tom Petty Karaoke."
"Inspired by J Mascis singing Tom Petty in a Provincetown karaoke bar," the clip for Rigby's homage to the late, great Heartbreakers leader was filmed locally by her Catskill neighbor and photographer Ted Barron (in it, perhaps you'll recognize the interior of Hudson bar the Half Moon and some of the other locations). Also appearing in the quaint, quirky short is Rigby's husband, Wreckless Eric, a rock 'n' roll legend in his own right.
Here it is:
Amy Rigby is on tour in the UK through November 25. "Tom Petty Karaoke" is out now as a CD single available at her website. Her newest album, The Old Guys, is out now on Southern Domestic Recordings. For tour dates and more information, visit http://www.amyrigby.com/.
To find out about more upcoming events in the Hudson Valley, subscribe to our weekly newsletter Eat. Play. Stay.