Page 3 of 3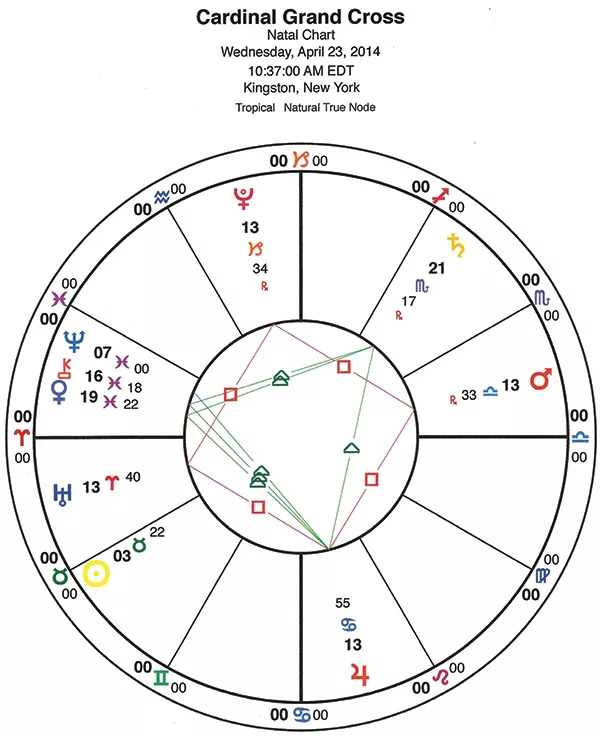 Mars is a close-by world, often called a "personal planet" by astrologers since its feelings and qualities are so accessible to all people (anger, motivation, sex drive, competitiveness, and violent urges among them). Mars can be assertive, aggressive, lusty, driven, angry, or violent, depending on the circumstances. It is the fastest nearest, fastest-moving, and mentally most accessible planet of the four that are involved in the cross.
Mars in Libra is the sign of beauty and balance, of relationships and of the kind of sex we experience as elegant and beautiful. Libra is a sign associated with Venus. Mars seems out of place in this sign opposite its own (Aries); it is taking a long retrograde through a feminine environment, and appears to be compensating for this by switching its polarity (retrograde movement).
This is the very image of what some call "passive" aggression. There really is no such thing. The passive part of passive aggressive really means concealed or disguised. It is more like a sly attack, or the lurking fear of one. This is a slippery placement and it's not easy to readily identify what it represents; one must really focus and do an inner investigation.
Mars retrograde in Libra illustrates the festering anger that is resident in many relationships, along with the resentment and hostility. Sometimes this is veiled and sometimes it's blatantly overt. In any case, many people live with anger as a seeming fact of life in their relationships. There is no easy way out of their situations, people seem to have power over them, and the nearly universal human quality of passivity leads people to feel they lack even the most basic influence over their lives.
This is the "yes means no" Mars; it's also an image of ambivalence that is driven by a deeper underlying doubt.
Many also live with anger in other forms: at ourselves, at our parents, at the world situation, at God. Yet our culture lacks a vent for this anger, or for productive ways process it, much less to turn it into another form of energy. What it tends to do is to erode trust. We might think we live in a cold and unloving world, but imagine how that would change if people trusted one another more readily.
Part of what we specifically lack trust in is justice and fairness, two themes covered by the sign Libra. This runs in at least two directions: how you are treated, and how you treat others. Notice the cynicism that has pervaded our society in these years; but no matter how "well founded," cynicism can never lead to trust. And trust is the one thing we need to work together.
Most of what we're missing, I believe, is trust in ourselves. Self-trust is the foundation of all other kinds of trust because all of them come back to you trusting your decision to have faith in a situation. This has been injured so many times that it seems like trust is either impossible, or it is always going to be betrayed. Neither of these is true, but it will seem true if it's the only option we have.
Mars retrograde is pushing these issues to the front. We stand at a point of decision. And in a few weeks, that may seem deeply urgent. If you're looking at the world, at your relationship, or at yourself and wondering what to do, I would ask: What would it take for you to trust? What would you need, or need to do?