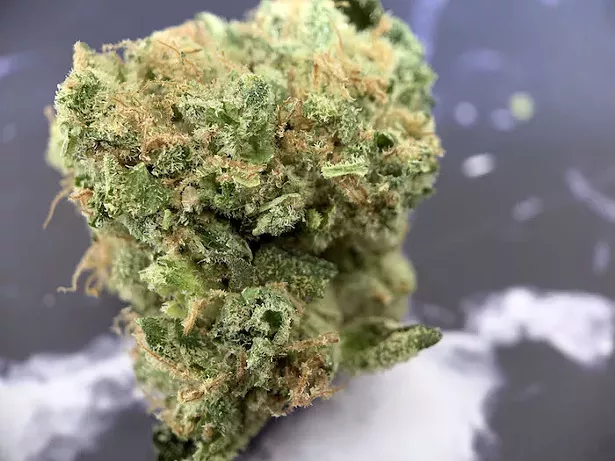 Images courtesy of Berkshire Roots
Orange Chameleon, a strain of sativa cultivated by Berkshire Roots
Legalization of cannabis for adults is sweeping the US—a victory for cannabis proponents and entrepreneurs alike. But for communities disproportionately targeted by the nation's War on Drugs, legalization spotlights historic and systemic racial injustice that has resulted in a legacy of incarceration for cannabis-related crimes.
For Pittsfield, Massachusetts-based Berkshire Roots—a vertically integrated medical and adult-use cannabis dispensary and one of the state's leading cultivators of craft-grown cannabis from Berkshire County—its success in the industry and its commitment to social justice have always been intertwined.
Images courtesy of Berkshire Roots
Berkshire Roots Pittsfield dispensary
Since it entered the recreational space in 2019, the company has become known for its diverse array of products, sold at its Pittsfield dispensary. In July, 2020, Berkshire Roots opened a second location in East Boston. Some of the most popular items include Orange Chameleon, a strain or cultivar of cannabis sativa grown at its Pittsfield location. Another is the Berkshire Roots-branded chews that come in flavors like sour mango and pink lemonade, and local product collaborations like the cannabis-infused cold brew chocolate bar it made with West Stockbridge's very own N° Six Depot Café and Roastery.
Images courtesy of Berkshire Roots
Pink lemonade chews
But its fan-favorite products are just the start of the impact Berkshire Roots has set out to make in the cannabis industry. To help provide better pathways to careers for communities most impacted by cannabis' criminalization, Berkshire Roots has been participating in Massachusetts private-public partnerships with Boston-based CultivatED and Pittsfield-based Berkshire Community College.
CultivatED provides legal services, education, and workforce training. As part of its participation, Berkshire Roots made a donation to the organization's inaugural fundraising, and funded a fellowship program for recipients to learn specific roles in a cannabis company including cultivation, processing, packaging, and retail.
The company also initiated a collaboration with Berkshire Community College to design the state's first accredited cannabis program. The two-semester program provides classroom and laboratory education about cannabis and the industry, including a six-week practicum at Berkshire Roots, to students of diverse age ranges and backgrounds. Students who participate in the practicum also have an opportunity for employment at Berkshire Roots. Last semester, eight of the program's fifteen students were hired by the company.
Images courtesy of Berkshire Roots
Walk a Mile volunteers
In addition to these workforce training programs, the company donates to racial justice organizations like the NAACP and The Last Prisoner Project, which focuses on prisoner release, clemency, expungement, and reentry programs for those incarcerated for cannabis-related crimes. The company also encourages its employees to volunteer their time with local organizations, including with the Elizabeth Freeman Center's annual "Walk a Mile" march to stop rape, sexual assault, and gender violence.
Through its combined efforts, Berkshire Roots has become a leading voice for dispensaries across the country. It is committed to proving that cannabis companies can be engaged participants in ensuring that the legalization of cannabis provides opportunities for all.
Walk-ins welcome, online pre-orders encourage, and after-hours orders available. Chat live with Berkshire Roots' Customer Care team during normal business hours on the website or call 413-553-9333. Berkshireroots.com