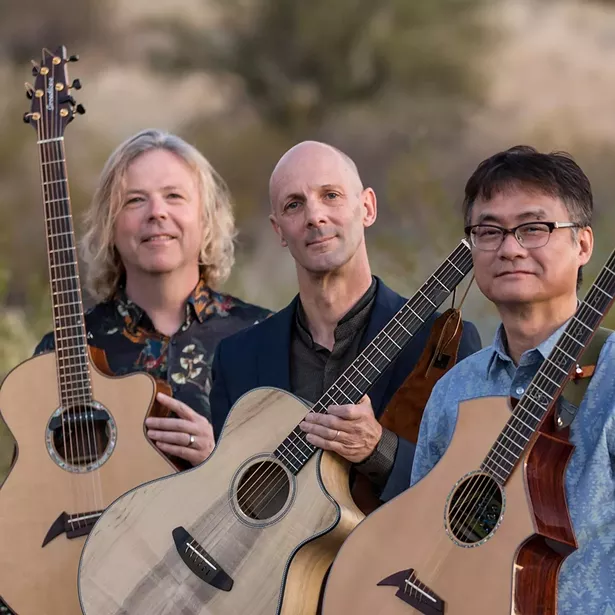 The California Guitar Trio
Get set, guitar geeks: The
Bearsville Theater
will welcome the virtuosic California Guitar Trio on December 17 for a full evening of acoustic holiday fretboard magnificence.
Comprised of exceptional players Bert Lams, Tom Greisgraber, and Paul Richards, the California Guitar Trio formed in 1991 and has been dazzling audiences ever since with their stunning instrumental skills. The group's music, which employs the New Standard Tuning developed by influential King Crimson guitarist and band leader Robert Fripp, spans many genres and the three members have also toured with Fripp's League of Crafty Guitarists. Recently, the trio completed an international tour with King Crimson.
The threesome's current tour appropriately finds them revisiting selections from their 2002 album of holiday music,
A Christmas Album
. Their most recent release is 2021's intuitively named Live in Scottsdale on Tour with King Crimson.
The California Guitar Trio will perform at the Bearsville Theater in Bearsville on December 17 at 8pm. Advance tickets are $30-$45; day-of-show tickets are $35-$50.