All images courtesy Newburgh Vintage Emporium Ware-House

Phase 2 of New York's four-part reopening process is finally underway in the Hudson Valley. With the return of activities like outdoor dining and in-store shopping, we're slowly getting back to a state of normal we've all been missing. And when it comes to newly reopened activities to indulge in, few satisfy quite like a trip around the lively Upstate antique-store circuit.
Regulars of the scene will already know the Newburgh Vintage Emporium, a must-visit vintage and antiquing location on Route 9W in Newburgh that boasts over 11,000 square feet of shopping space and over 50 individual dealers. But in December 2019, owners Anthony Vesnaver and D. Matt Smith outdid themselves by opening the Newburgh Vintage Emporium Ware-House just across town, which is over three times the size of its sister store.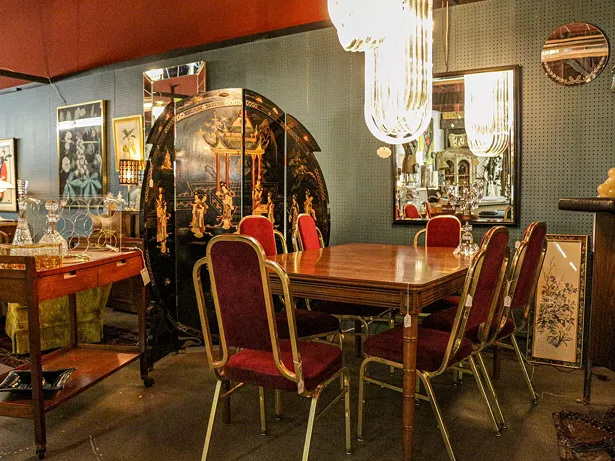 All images courtesy Newburgh Vintage Emporium Ware-House
The new 30,000-square-foot location plays host to an impressive 125 dealers of vintage and antique furniture, clothing, vinyl records, and other wares, as well as repurposed and locally made goods. And since the Ware-House location was open for just three months before non-essential businesses closed, this summer's in-person shoppers are in for a treat. "Our dealers have been restocking the store for three months straight," says Vesnaver. "So there is a ton of fresh merch."
With so many individual dealers to visit, the process of selecting which treasures to take home can be overwhelming. That's why Vesnaver and Smith are constantly curating vignettes and themed rooms (think "man cave" or "1950s milk truck") around the store that mix and match goods from different vendors for customer inspiration. And if you're loving what you see, you can snatch up any of the already-curated pieces for yourself.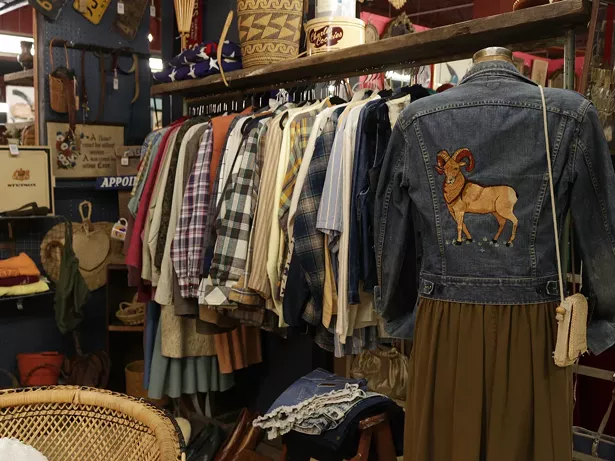 All images courtesy Newburgh Vintage Emporium Ware-House
While it's freeing to finally be back among the rows and racks of vintage and antique goods, Vesnaver and Smith want everyone to feel as comfortable as possible while shopping. At both stores, they've rolled out increased safety guidelines, including sanitation stations complete with locally made hand sanitizers, directional paths on the floor to decrease in-person interactions, and the option to wrap your own items at checkout. During Phase 2, both locations will be open five days a week, with the option to schedule a visit on appointment-only days on Tuesday and Wednesday.