With all the different economic regions of New York—not to mention nearby Connecticut and Massachussetts—reopening on different timelines, it can be a headache to figure out what's open and when. Our readers rely on us to keep them informed about who is opening, what their new guidelines or hours are, and what changes are on the horizon. Here's our working guide to business reopenings after lockdown.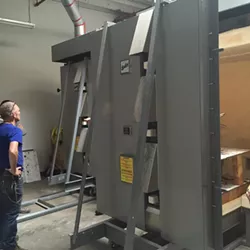 Kingston, NY
(800) 431-6067
Bailey manufactures their famous pottery equipment in Kingston and distributes their world-renowned kilns, wheels, studio hardware and ceramic supplies from a little side street in the Midtown Arts District. They plan to be open to the public in late summer and currently offer curbside pick up for local customers.

9 Vance Road, Rock Tavern
(845) 645-7772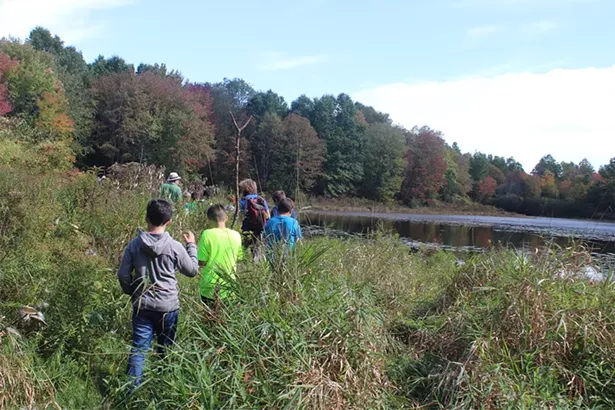 The Birch School, a small independent school in Rock Tavern, has been meeting students' individual needs since 2012. By placing the student at the center and supporting them with knowledgeable and caring teachers, Birch has enabled students to find their passions and enthusiastically participate in their learning path.

With COVID disrupting traditional schooling, more families are searching for the right match for their students. Meeting students where they are, learning outdoors, and managing technology are crucial components of student success during COVID. The Birch School, is positioned to effectively meet the changing needs of students today. They have the experience to support your family during this stressful and uncertain time. Contact them to discuss how your child can become a happy and successful learner.
63 State Road, Great Barrington, MA
(413) 645-3256
While the store was closed under State guidelines for businesses during the pandemic, The Bookloft completed the remodeling of our new building and moved to 63 State Road in Great Barrington. Staff and customers alike are very happy with the new location and look forward to a long tenure here. We continue to offer a wide range of new books on many subjects and genres for adults, children and teen readers, and are happy to place special orders for anything we do not have on hand.
We are simply delighted to be in our new space and again providing great books to our customers, old and new. Call us (413) 645-3256 or order online at www.thebookloft.com. Open Monday–Friday 10-6pm; Saturday 10-5pm.
Canal Towne Emporium & Crystal Connection
Canal Towne Emporium: 107 Sullivan Street, Wurtsboro, (845) 888-2100
Crystal Connection: 116 Sullivan Street, Wurtsboro, (845) 888-2547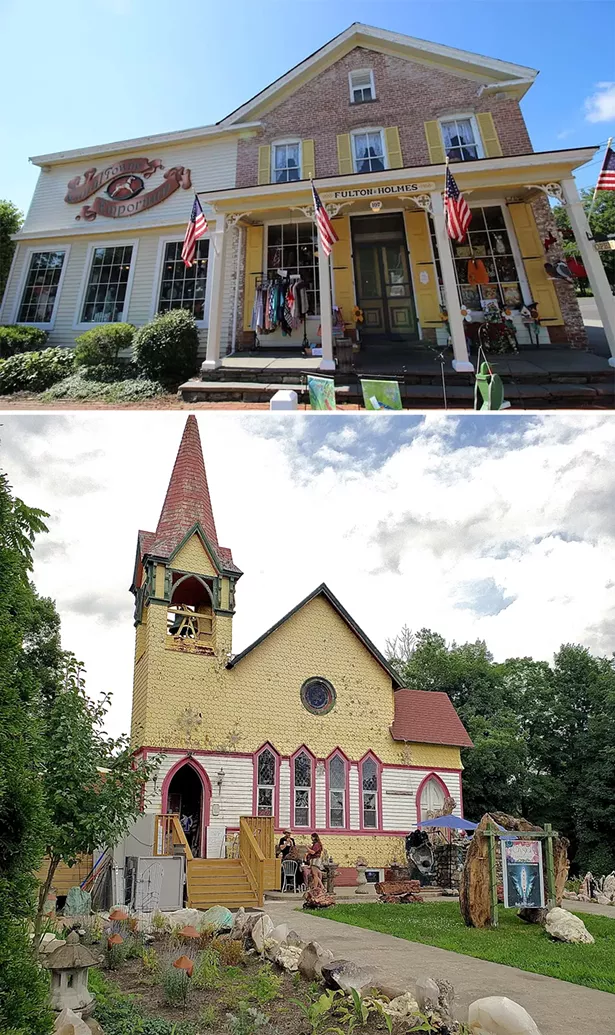 Nestled in the valley between the Shawangunk and Catskill Mountains is the historic village of Wurtsboro. Center point for the Delaware and Hudson Canal, and named after the canal's founders, Wurtsboro has been a central spot for travelers for over a hundred years.
At the center of the village is Canal Towne Emporium, which has been owned and operated by the Holmes family since 1869. In 1976, the store was transformed into Canal Towne, the brainchild of Doris Holmes who restored the building back to its original look and décor. From the moment you step on our original floorboards, you'll know you've left the modern world behind. Peruse the aisles for fine, locally handcrafted gifts, decorative accessories, country furniture, foods, and candies.
Across the street is Crystal Connection which joined the village in 2008, growing into the premier crystal metaphysical destination for New York and the northeast. It's a very unique space and experience housed within an 1890s antique church lined with molded tin up the walls and ceiling. As soon as you drive up you'll view all the giant stones out front in its medicinal crystal garden and rose quartz rock garden. Once inside you'll be in awe of the inventory and variety from all over the world. Weekends offer Aura Photography, Tarot and Intuitive Readings as well. You'll certainly leave refreshed, in harmony with yourself and with a new perspective for the beauty of nature.

6384 Mill Street, Rhinebeck
(845) 516-7400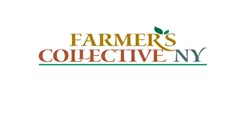 A new storefront in Rhinebeck created by Willem Jan Rote, owner of Coach Farm, in partnership with Jaimie Cloud, owner of Miracle Springs. Offering a place for local/regional farmers to provide consumers in the area access to healthy food. All sales go directly to the farms. Store hours: Monday-Saturday from 1-7 p.m.
(845) 240-1919
Laura's Family Restaurant, in the Hudson Plaza on Route 9 in Poughkeepsie, NY, is open for socially-distanced indoor dining, covered sidewalk dining, curbside pick-up & delivery. Laura's is located where the Southside Café stood for over 25 years. When renovating the restaurant to turn Southside into Laura's, the existing 6' barriers between all the tables were removed to create an open concept floor plan. The owner, Nikki Kaelber, jokes that she had a template as to how to best comply with post-COVID regulations for safe distancing between tables. The barriers have returned, and although updated, they are still incredibly reminiscent of the roots that Laura's has grown from. Laura's is ecstatic to welcome guests back inside for safe, comfortable, delicious dining.
148 Pitcher Lane, Red Hook
(845) 835-8091
A resource center for sustainable lifestyle options! Grab your containers and come refill your household and personal care products! We have a growing selection of well-researched bulk items and plastic-free goods, including reusable wares, books, gifts, and children's items. Earn 'carbon credits' while participating in our recycling and composting initiatives. Check out our learning center's online calendar for upcoming happenings.


864 Undermountain Road, Sheffield MA
(413) 229-2916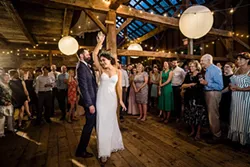 We are excited to be back in action and breathing new life into the property as we adjust to our new normal. During the shutdown, we focused a lot of energy on our farm-to-table operation, creating outdoor dining options throughout the property, and refining our offerings to The Berkshire community and beyond. As we plan for the future, we look forward to hosting our rescheduled retreats and weddings, as well as the ones yet to come. Book your next milestone event or retreat at Race Brook Lodge surrounded by beautiful nature and shared with friends and family.
32 Anthony Street, Hillsdale, NY
(518) 303-808
We offer a rotating lineup of craft beer brewed right on-site, including traditional ales and lagers as well as trending styles like IPAs and sours. Our creative pub menu features seasonal wood-fired food that is made completely in-house, right down to the ketchup and hamburger buns. Located in a restored mercantile building that dates to 1851, our spacious dining room features an octagonal bar surrounding a vintage grain hopper, with additional seating in cozy club chairs and at café tables, all appropriately socially distanced. Don't want to sit inside? Bring your canine pal and enjoy seasonal outdoor dining in our beer garden or on our wraparound deck. We do takeout too! Call or visit our website to book or order.
37 Broadway, Kingston
(845) 481-5387
Sassafras is a metaphysical mercantile for personal liberation. Celebrating one-year anniversary and reopening! Specializing in farm to cup herbal teas and bulk herbs. Wellness wares, potions, zines, jewelry, and candles to liberate mind and body. Care packages subscription shipped monthly that explore herbs and wellness. Offering curbside pickup, delivery, free shipping for orders over $75.