Image courtesy of Good Work Institute
The Good Work Institute is a worker self-directed nonprofit aiming for an equitable economy.
In order for the local economy to provide widespread benefits, investment must be made in the basic economic and social infrastructure that enables that success.
Ulster County 2040
recognizes that, just as the region pioneered modern forms of municipal infrastructure, it must now serve as a pioneer in building the new infrastructure that enables equitable growth: effective job training programs, broadband access, affordable housing, quality care for kids and seniors, restorative justice, and vibrant arts, culture, and recreation. These businesses and agencies share that socially conscious mindset.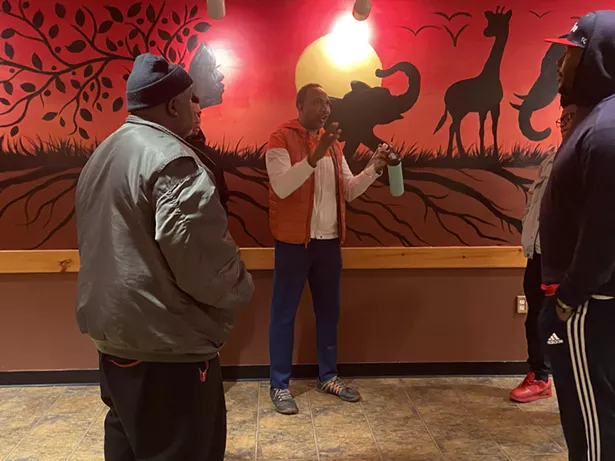 Image courtesy of Seasoned Evolution Center
The Seasoned Evolution Center offers enterpreneur mentorship and literacy.
The Seasoned Evolution Center
After Tamika Dunkley helped shepherd
Seasoned Delicious Foods
—her gourmet food finishing company now led by her husband, Martin—to success, she helped would-be entrepreneurs with
Seasoned Gives
, a mentoring program. And in the summer of 2021, Tamika Dunkley opened
The Seasoned Evolution Center
: Focusing on BIPOC and female entrepreneurs, the center is the hub of Seasoned Gives's offerings of entrepreneur mentorship and literacy classes. It also offers financially accessible co-working space, meeting rooms, event space, co-packing capacity, commercial community kitchen, and onsite childcare to uplift and empower entrepreneurs who have historically been denied access to the benefits of entrepreneurial ownership. "We wouldn't be able to go as far as we have without the help of Ulster County," Dunkley says. "They've been supportive and uplifting, and helped us tremendously with finding grants."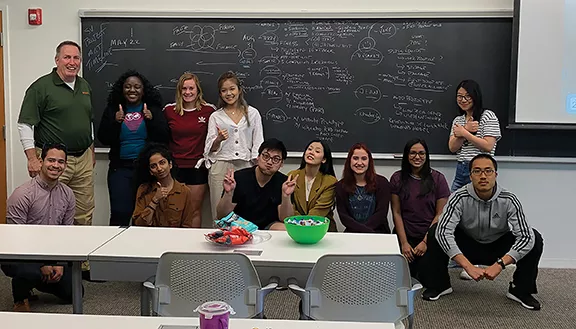 Image courtesy of GCSEN
The Global Center for Social Entrepreneurship Network (GCSEN) uses a business discipline to direct social justice.
Global Center for Social Entrepreneurship Network
Did you ever dream of running a business that makes a real impact? The
Global Center for Social Entrepreneurship Network
, or GCSEN, helps their clients turn those dreams into reality. GCSEN, led by CEO Mike Caslin, supports college students and adult learners in their pursuit of social entrepreneurship—combining their passion for social justice with a business-like discipline to make what Caslin calls a "4P impact": people, planet, profit, and place. The company uses Harvard/BABSON-level MBA insights and practices to lead its students through a rigorous curriculum in pursuit of their goals. "We believe everyone has two or three chances in life to create something spectacular," Caslin says. "We unleash and nurture their passion; we don't tell people what to do, but help them do it." To date, GCSEN has now certified 700 social entrepreneurs across 12 states and 13 countries to explore and follow their own goals. Caslin is glad to have Kingston as GCSEN's home base: "With global technology, any spot can be the center of the world; but there is no better place than here."
Image courtesy of The YMCA of Kingston and Ulster County
The YMCA of Kingston and Ulster County supports social-justice efforts among its other programming.
The YMCA of Kingston and Ulster County
With a wide range of activities and programs, the
YMCA of Kingston and Ulster County
breaks down barriers by bringing people together who may be different but share common interests. "We welcome everyone; we are nondiscriminatory," says Heidi Kirschner, CEO/president of the YMCA. Programming is as diverse as the population it serves, ranging from swim lessons and wellness programs to its onsite farm, where children learn to grow their own food. The Y runs before- and after-school programs in nine Ulster County schools, and opened four emergency child-care sites during the pandemic. Social justice is key, and came to light recently when the Y and its youths helped encourage Kingston to proclaim November 26 as Sojourner Truth Day. In addition, the Y teaches social responsibility and communication skills by training and employing young adults at its summer camps. The Y helps adults, too: It has refurbished more than 200 bicycles this year and given them (along with a helmet, light, and lock) to adults who need them for transportation. And it collaborates with other local agencies to host events. Kirschner appreciates that the YMCA is a strong presence in the community: "Health and wellness is a commitment to all."
Image courtesy of Good Work Institute
At its Greenhouse in Kingston, the Good Work Institute trains people who want to foster change in their community.
Good Work Institute
The Good Work Institute
supports people and initiatives that are creating new ways of doing and being to build a more just, joyful, and regenerative society and economy. At its core, this worker self-directed nonprofit shines a light on Just Transition, grounded in these five principles:
Driving racial justice and social equity;
Advancing ecological restoration;
Relocalizing most production and consumption;
Democratizing communities, wealth, and the workplace; and
Retaining and restoring cultures and traditions.
GWI offers workshops and trainings online and at its home, the Greenhouse in Kingston, sharing practices, resources and tools, including nonviolent communication, navigating conflict, and shared leadership and democracy at work. Their fiscal sponsorship program helps like-minded initiatives access funding for new projects. "We serve a wide variety of people who share the desire to make change in their community, from activists to artists and economists, nonprofits and mission-based for-profit organizations," said Helene Lesterlin, a worker trustee with GWI. "The highlight of Just Transition is that all the principles weave into our work. We're not siloing the work we do."