What better place to enjoy the enthralling power of music and celebrate the beauty of our nation than the serene Boscobel House and Gardens in Garrison, NY. Boscobel's Independence Day event is set for July 6 and features the musical ministerings of the ever-impressive Greater Newburgh Symphony Orchestra. Guests may arrive at the Great Lawn with their own picnics and chairs to relish the exquisite music alongside breathtaking views of the Hudson River, US Military Academy at West Point, and fireworks.

The display will couple beautifully with the orchestra's exciting musical program which centers on themes of revolution. In paying homage to the formative influence of the American Revolution, the selected pieces address other social movements as well as the catalyzing, groundbreaking spirit of specific musical styles and composers. Under the direction of Maestro Russell Ger, the full 60-piece orchestra will perform Verdi's "La Forza Del Destino Overture," Beethoven's "Eroica: 1st Movement" and "Egmont Overture," Stravinsky's "Firebird: Danse Infernale & Finale," Mozart's "Marriage of Figaro Overture," and Tchaikovsky's "Marche Slave."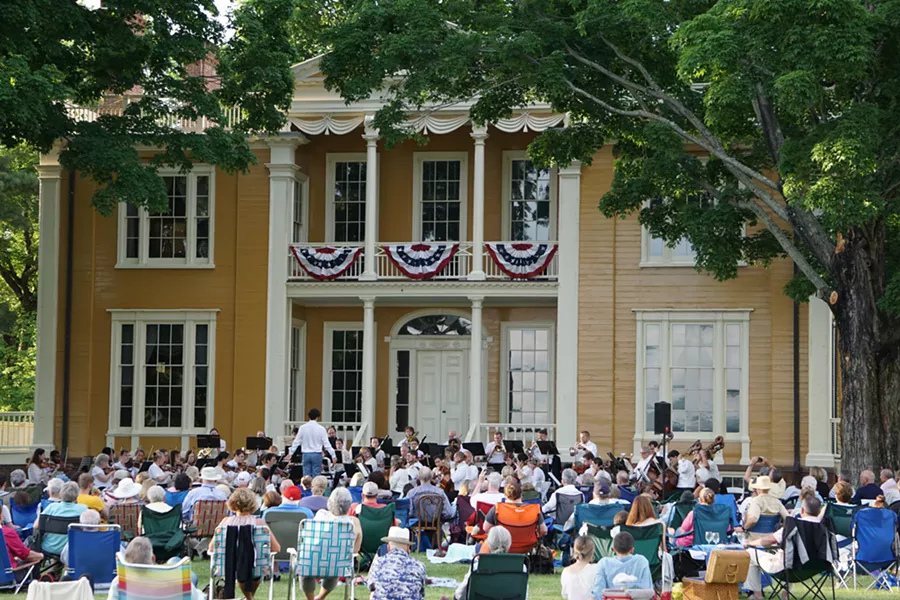 Maestro Ger's musical selections reflect political revolutions like the fight for Italian unification represented by Verdi, and the Serbian war against Turkish invaders portrayed in Tchaikovsky's "Slavic March." The concert will also highlight groundbreaking artistry and avant-garde compositional approaches with Beethoven's "Third Symphony" and Stravinsky's "Firebird" ballet. The Maestro considers each piece a "musical paean to the glorious ideal of freedom." This event offers a perfect outlet for celebrating Independence Day while soaking up sumptuous symphonies in the gorgeous surrounds of Boscobel.
Concert attendees can meet and mingle with the musicians during intermission and post-performance. Gates open at 6pm and music begins at approximately 7:30pm. The rain date is July 7. Buy your tickets today.

Later in the summer, look out for these upcoming Boscobel events that promise to be especially fun: Ice Cream Social (July 28), General Washington on the Hudson (August 25). New to Boscobel this season are the extended operating hours that allow guests festive picnicking most summer evenings from 5 to 6:30pm. In the fall, visitors can anticipate a lovely Champagne Brunch on the Lawn (September 22) and the Heritage Applefest (October 6) during which the wonderful Gwen Laster Quartet is set to perform.