BONE HOLLOW
Bill Braine
Hudson Heartland Books, 2015, $14.95
This twisty eco-thriller hits the ground running with a mysterious kidnapping and double shooting, then jump cuts to a couple of aspiring ex-New Yorkers on a house-hunting jaunt. When they stop at Krumville's Country Inn and marvel at the "slate menu hand-lettered with city food selections—words like coulis and chutney," it's clear the author knows the turf . . . and what lies beneath.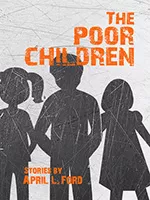 THE POOR CHILDREN
stories by April L. Ford
Santa Fe Writers Project, 2015, $15.95
This bristling debut collection was chosen by David Morrell as winner of the Santa Fe Writers Project Literary Award. From the opening story, about a damaged teen girl and a numbly pregnant corrections officer, Onteora writer Ford's language is raw and startling. Her characters carve out dark spaces in a brutal, unforgiving world. Literary beefsteak tartare.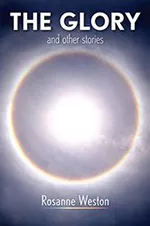 THE GLORY AND OTHER STORIES
Rosanne Weston
Codhill Press, 2015, $16
Hurley resident Weston is a journalist and psychotherapist, and this debut fiction collection displays both professions in her keen observation and empathy for her characters' emotional lives. Ranging from a eulogy (with sound effects) for an elderly woman obsessed with headstands to a Jewish divorcee trying to hit the right note in a personals ad, these eight stories are quiet gems.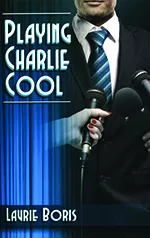 PLAYING CHARLIE COOL
Laurie Boris
CreateSpace, 2014, $12.99
Woodstock author Boris sets her latest comedy of manners, errors, and unmannerly errors in Manhattan's political and media circles. Joshua Goldberg just came out and quit his political job. His beloved, TV producer Charlie Trager, is eager for their real lives to begin. They'll have to hurdle more than a few excruciating barriers first in this funny, touching tale, third of Boris's linked Trager novels.
DISBELIEF
Nicole Quinn
Blue Barn Productions, 2015, $10.25
Accord filmmaker Quinn's vividly imagined Gold Stone Girl trilogy unfurls in a far-distant future where the Night Mare reigns and human women are factory-farmed as breeding stock. This hallucinogenic second volume follows renegade heroine Mina into exile in the land of Disbelief, where banned ideas congregate and she can start dreaming the future. Jump! Appearing 5/8 at 7pm, Inquiring Minds, New Paltz.
THE HOLLOW
Ann Marie Martin
Black Bed Sheet Books, 2014, $17.99
Westchester political editor Maryanne is plagued by arachnophobic nightmares and inexplicably drawn to the grave of a six-year-old girl in a cemetery near her funky apartment in Sleepy Hollow, a town that's seen more than its share of shivers. Add a sinister magazine publisher, a twisted local cult, and a dash of paranormal activity. Shake well and scream.