Ice Run. Steve Hamilton. St. Martin's, 2014, $15.99.
Just in time to get you through the last tattered shreds of winter, two local mystery writers have brewed fresh hell for their antiheroic series protagonists. Venture into the bitter polar vortex of Michigan's Upper Peninsula and/or shuttle around the seedier backwaters of the Upper Hudson Valley with these guys, and your own messy life will start to seem refreshingly peaceful.
In Ice Run, the latest in Cottekill resident Steve Hamilton's Alex McKnight series, Alex has finally found a woman of his own caliber—smart, tough, and bristling with issues. They dare to attempt a midwinter's date night at a vintage Upper Michigan hotel. Tugging at the thread of some seemingly random, minor events pulls Alex and Natalie into a tangled underbrush of rage with deep roots in the history of these lonesome border towns.
The hair-raising things that unfold also have deep roots in Natalie's family history, impacting in a very real way on whether this challenged romance has a chance. Building from the seemingly mistaken arrival of an antique hat to an in-depth meditation on murder, revenge, child abuse, and brotherhood, Edgar Award-winner Hamilton shows us he's growing ever more masterful at the incisive characterization and vivid detail that craft his chilling lake effect.
Steve Hamilton's Alex McKnight and Roland Keller's Easy Taylor are about as different as two fictional investigators can get. Alex gets a grip on a question and shakes it until truth falls out; Easy falls into clues and revelations almost against his will, often while trying to do something else like pick a horse or dodge a creditor. His heart's in the right place even if his wallet, car keys, and cash seem to flee with alarming regularity. And he's about to experience The Nature of the Beast.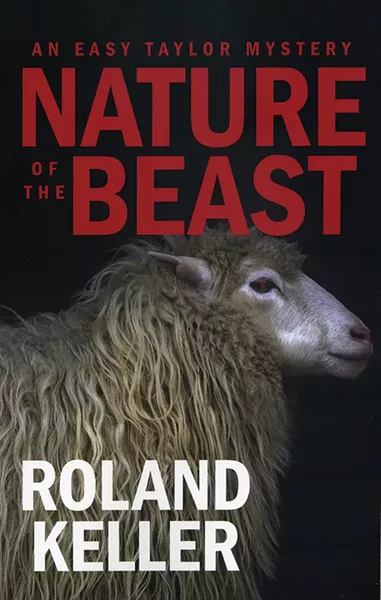 Nature of the Beast. Roland Keller. SUNY Press, 2014, $19.95.
The Catskill ne'er-do-well's getting set to write a great novel (once he figures out what to write about) when his landlady seizes his typewriter for back rent. So it's lucky that his veterinarian squeeze, Doc Hank (short for Henrietta), knows someone who needs a lost dog found. Easy is revolted to discover what kinds of things can befall a missing pit bull, including underground dogfights and a shady scientific research lab.
Will Easy succeed in saving Sirius from a horrible fate and restore him to the sheep farmer who loves him? Will he manage to stay one step ahead of the fierce landlady, while capturing a terrifying Jamaican hustler with the moniker "Fatal" for an atrociously manipulative bail bondsman? Will his tenuous connection to a Catskill policeman keep him out of jail? Will a deranged scientist succeed in creating an aggression virus that could make a sheep kill? Easy staggers through a series of unfortunate events, mostly wishing he was somewhere else. Sometimes Easy's so exasperating that a reader might wonder what Doc Hank sees in the man–only to be reminded of his big warm heart, just about the only quality Easy and Alex share.
Hamilton writes with breathtaking grace; Keller is less polished, but Easy's got potential and room to grow. Searing agonies on the Canadian border or madcap antics in a skewed Upper Hudson Valley? Either, or both, makes for a great armchair voyage into derring-do.