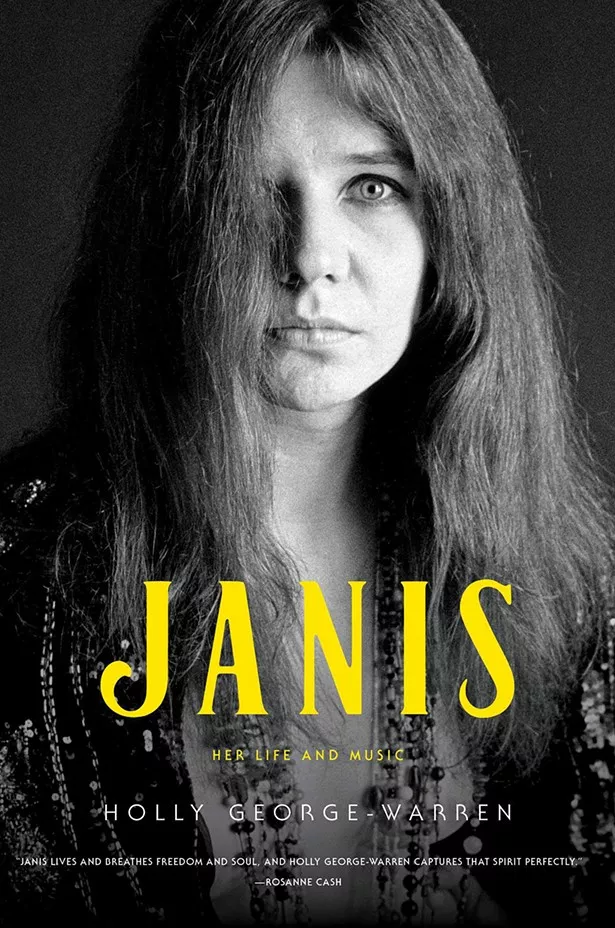 Janis: Her Life and Music
Holly George-Warren
Simon & Schuster, October 22, $28.99
Raised in a conservative Texas oil town by a conventional, outgoing suburban mother and a brooding, introverted father, Janis Joplin was out of sync with her peers from the get-go: artistically talented, bookish, and drawn to all the wrong people. Her two best girlfriends were Jewish and she had a thing for the Beats and the blues. This didn't go down well in her segregated hometown, and as soon as she could she fled to bohemian San Francisco—about as culturally far away from Port Arthur, Texas, as one could get.
The journey from Port Arthur to Haight-Ashbury serves as a metaphor for Joplin's musical evolution, as award-winning music writer Holly George-Warren, of Phoenicia, makes clear in her masterful biography, Janis: Her Life and Music. Never having been much of a fan of Joplin's, I now understand—and more importantly, I now hear—how Joplin took her early love of blues, country, and folk, mixed them in the cauldron of late-'60s psychedelic-rock that was prevalent at the time, and infused them with her gift for melody, to come up with a visionary style and nakedly emotional sound all her own.
It wasn't easy: Joplin had to battle several bands' worth of stubborn or inept male musicians to get them to realize the sound she heard in her head. George-Warren writes that "Janis suffered appalling sexism" from the musical establishment and the counterculture at large. There was no precedent for a woman-led rock group. Nevertheless, Joplin persisted until Newsweek crowned her "the first female superstar of rock music."
George-Warren is the first biographer to have gained access to reams of Joplin's correspondence. The letters reveal an artist tortured by lifelong insecurities fed by substance addictions and an inability to commit to the kind of love relationship—with any man or woman—for which she seemed so desperate. For Joplin, the music always came first.
She was also consumed by her need for parental approval. In a letter to her folks back home, she writes, "I got an ovation, bigger than any of the other groups, for a slow blues in a minor key. Wow, I can't help it—I love it! People really treat me with deference. I'm somebody important. SIGH!!" The desperation embedded in that "SIGH!!" speaks volumes.
That it all came crashing down upon Joplin at the accursed age of 27, when she died of a drug overdose, doesn't take away from the magnificent accomplishments of her all-too-brief four-year career. When we listen to her today, her howls, moans, and cries testify to her pain and struggles with an urgency across time and space.
—Seth Rogovoy
Holly George-Warren is scheduled to read from and sign copies of Janis: Her Life and Music at the Golden Notebook in Woodstock on November 3; Oblong Books in Rhinebeck on November 13; and the Emerson Resort in Mount Tremper on November 16.