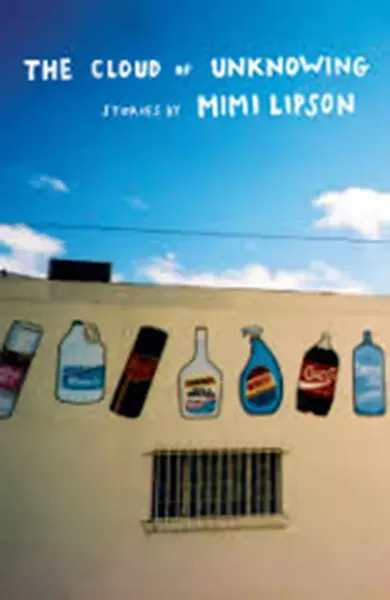 Ulster County-based writer Mimi Lipson first appeared in Chronogram in 2008, when she won that year's fiction contest with "Minivan." The heartbreakingly funny tale of love, epilepsy, and mechanical disasters has been joined by 13 other stories in The Cloud of Unknowing. It's a delightful collection.
Many of these tales are connected, featuring members of the fictional Schultz family. "Minivan" focused on the daughter, Kitty, and her nut-job man-child of a boyfriend, Isaac; here we get to know Kitty even better, along with her parents and brother, as well as Isaac, who, given the choice between havoc and harmony, will always go with havoc. But everyone within these pages is fascinating, palpable, and fully formed. In her quiet and easy way with prose, Lipson has a gift for revealing details.
She reveals much about the children, Kitty and Jonathan, by first focusing on their parents. In "Lou Schultz," their father, a Slavic languages professor, takes them on an ill-conceived Florida vacation, like an outsider's take on Sunbelt tourism: "The week's theme, he decided, would be unapologetic leisure: motels, swimming pools, sunshine, and Donald Duck. He'd brought along a mycology guide, and he even hoped to get in a little mushroom hunting." Instead, they get kicked out of Disney World, much to Lou's relief.
In the subtle, well-paced "Moscow, 1968," the mother, Helena, is now owner of a ramshackle, three-family house "on the Cambridge-Somerville line. She's both self-sufficient and naive, a dismaying combination to son Jonathan, who can only watch as his mother's relationship to Chechen tenants turns from landlady to dupe.
The book and its title story take their name from a 14th-century mystical Christian text that proposed the only way to grasp the Divine was to stop thinking about it; that only by stripping away all ideas and abandoning any preconceptions can a person finally connect—via the heart itself—to God. In many of these stories, a character dips into a state of muddled perception, and then somehow comes out on the other side endowed with a new sense of grace. In the title story, Kitty is now an aimless but smitten Reed college student. Suffering from an untreated and worsening bout of pelvic inflammatory disease, she slips into a feverish, oblivious cloud. (This is the best use of PID in a short story I've ever seen. Actually, it may be the only use I've ever seen, but you'd be hard pressed to find a better one.) Delirious, Kitty imagines she's talking to the cat, Windex: "Later, she remembered standing in the kitchen, talking to Windex. 'Oh Kitty,' the little gray cat said. 'You're moribund.'
'What does that mean?' she asked.
And then she was being helped into an ambulance. A roommate had found her passed on in the kitchen floor."
On so many levels, Lipson gets it right: We've been waiting for this poor girl to get herself to a doctor; and her moment of self-awareness, when the clarity of her condition finally breaks through her own mental fog, is delivered by a cat named after a window cleaner. It's just one of the many clever gems in this intelligent, charming, big-hearted book.