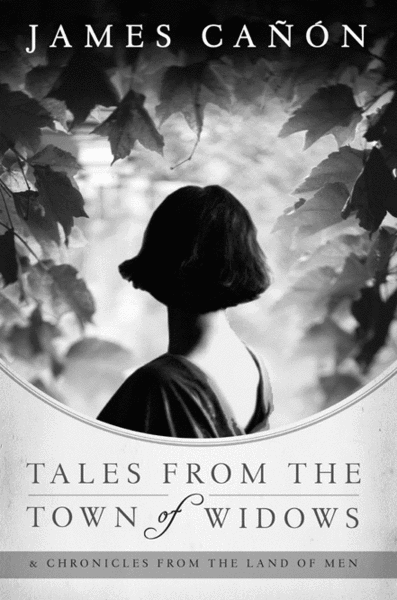 Colombia-born-and-raised writer James Cañón spent the past five years working on his lyrically satisfying debut novel,
Tales from the Town of Widows & Chronicles from the Land of Men
. Cañón sets his story against the backdrop of his native country's prolonged civil war, focusing on recent atrocities in the annals of its "disappeared" (more than 3,500 people vanished between 1996 and 2000, and the toll continues to mount). The author derived his evocative premise from a Colombian newspaper article about two mountain villages where Communist guerillas had taken away most of the men. Imaginatively chronicling what might happen to the women left behind, Cañón envisions the emergence of an equality-based society.
Wry and episodic, Tales from the Town of Widows opens in November of 1992, when Marxist guerillas come recruiting in tiny Mariquita, a hand-drawn map of which serves as the book's frontispiece. Ominous signs, such as roosters forgetting to announce the dawn, mark this day when "the men disappeared" (though a handful remain, including a deceitful Catholic priest who is ultimately banished). Resigned to food shortages, no electricity, and virtual widowhood, the women realize they must fend for themselves.
Middle-aged Rosalba viuda de Patiño, widow of the former police sergeant, soon seizes control as magistrate, appointing a displaced 67-year-old spinster, Cleotilde Guarnizo, as schoolteacher. With Cleotilde as her counsel, Rosalba sets about creating a functioning, agrarian economy, based on bartering and collectivism—ironically mirroring socialist ideals espoused by the guerillas. The duo's most ingenious strategy for maintaining order in "New Mariquita, an independent, all-female community with special social, cultural, and economic characteristics, and close bonds with nature," proves to be a lunar cycle-dominated, female-centered concept of time (pictured in a diagram in the book) that elapses in reverse so that the story's running dateline concludes roughly where it began.
Many of the female characters are based on Cañón's own relatives, several of whose fictive names suggest skewed allegory. Tales from the Town of Widows shifts points of view like an accordion expanding and collapsing. Interspersed with the central narrative are sterile, first-person accounts (each a page and a half long and signaled by an alternate font) that serve as reports on the men. They are all fighting, displaced, or brutally murdered, including left-wing rebels, right-wing paramilitary soldiers, and men in the ranks of the Colombian national army.
Back in Mariquita, the plights of the never-married Morales sisters, Gardenia, Orquidea, Magnolia, and Julia (actually the cross-dressing Julio) unfold. Doña Emilia meanwhile loses her brothel and Francisca viuda de Gómez her short-lived fortune. Readers also learn the thwarted love story of two adolescent males, Pablo and Santiago, and meet the only remaining boy-children, whose given names comment on how political ideologies have historically penetrated the village's borders: Che, Trotsky, Vietnam, and Hochiminh.
Stylistically, the novel evokes the magical realism of Gabriel García Márquez (One Hundred Years of Solitude makes a cameo appearance) and of Cristina Garcia, whose multivoiced novel Dreaming in Cuban focuses on three generations of women. Cañón also channels Charlotte Gilman Perkins, author of Herland, a utopian-feminist fantasy about a country peopled solely by women who speak a female-centered language and lead a communal existence. But Cañón, who wrote sporadically as a teenager before moving to New York City in his mid-20s and enrolling in Columbia University's creative writing program, also projects a unique voice, one that has already landed him the Henfield Prize for Excellence in Fiction. "To me, writing is like a time machine," he stated in an interview for authortrek.com. "It takes me to wherever I want to go, and I can stay there for as long as I want."
Cañón, with his ability to encapsulate epic political history into poignant, poetic prose, promises to evolve into an enduring literary presence.
James Cañón will read from Tales from the Town of Widows & Chronicles from the Land of Men at Oblong Books in Rhinebeck on January 27 at 7:30pm.