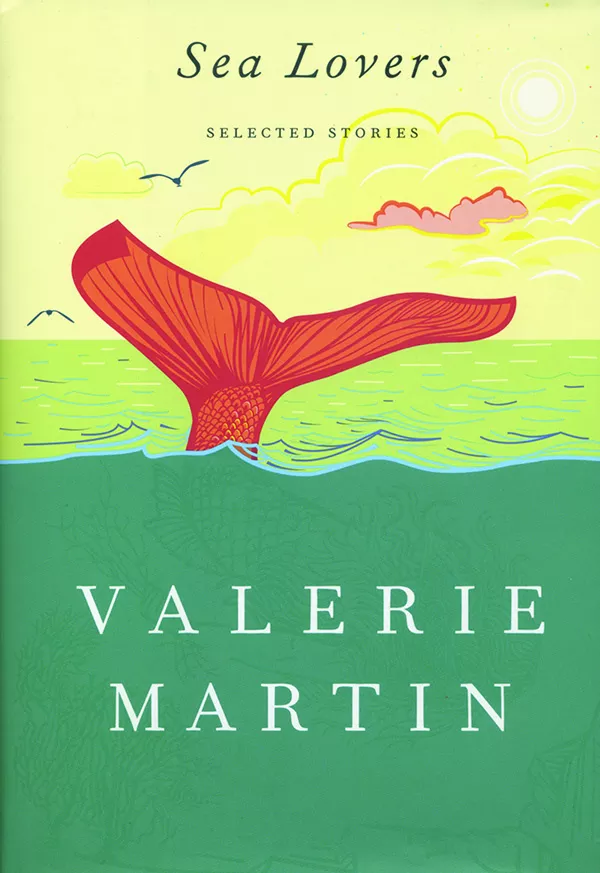 The dozen stories in this collection by longtime Millbrook resident Valerie Martin were penned over a 30-year span, as the author helpfully explains in her introduction. They reflect her growth as a writer and the evolution of her obsessions: animals, nature's power and fury, the lives of artists. The last concern, she writes, was inspired after "reading Chekhov's stories avidly ... for the first time, I consciously raised the ante of the conversation I'd been having with myself about the short story."
Such candor reflects an author who is not only prolific but apparently never bored. It's hard to imagine her ever staring into space; if she does, it must be to see something fantastic and possibly ruthless in her mind's eye, such as the many soulful creatures that populate these stories.
Sea Lovers is divided into three sections: "Among Animals," "Among the Artists," and "Metamorphoses," another helpful bit of context setting that encourages us to swim with confidence into the depths. Thus we come to consider not just the story, but the marvelous particulars of its form: constrained yet super charged, eschewing a long arc for a concentrated plunge.
Possibly Martin is also demonstrating that our imaginations need not be bound by so-called realism. If the prose is grounded in precision and certainty, it's a steady navigation system, and cantilevers the most remarkable flights of fancy with what we recognize as all-too-human behavior. The characters of her roiling, black seas and steamy, buggy summers are palpably real: Creature, human, or hybrid, they're moody and flawed.
In the title story, a lonely mermaid watches a couple's late-night swim turn tragic in slow but predictable motion. In "Et in Acadiana Ego," titled after a 17th-century painting, a centaur is all mixed up. Driven by passions both equine and human, he clomps about his lover's grand old bayou house, drinking so much it proves his undoing.
Martin seems as fascinated by the concept of a man-horse felled by drink as she is by the concept of a man-horse. As she writes, "The question, 'Are we animals, or are we something else?' has engaged my imagination throughout my writing career." In this remarkable story, a spirited woman (she refuses to get married) and the centaur (he's rocked to the core when he hears opera) fall in love. The setting is the Acadian swamps of Louisiana, a place where anything could happen.
So it does, answering Martin's question: Whatever we are, our spirits are bound in a churning alchemy of conflicting natures. We carry the needs of both the animal and the something else within, and their rivalry may well bring us down. When the centaur takes to drink, he rages, shattering his lover's amazing old house with his hooves. Alcohol and pounding take a double toll. As the centaur's spirit founders, so do his hooves: "Founder" is an excruciating, potentially fatal condition in fragile-footed horses (the great Secretariat was felled by it).
If you want to further appreciate Martin's employment of language and all its layers, crack open an Oxford English Dictionary: To founder also means to be swallowed up or engulfed. Don't be surprised if you feel that way after a dive into this enthralling book.