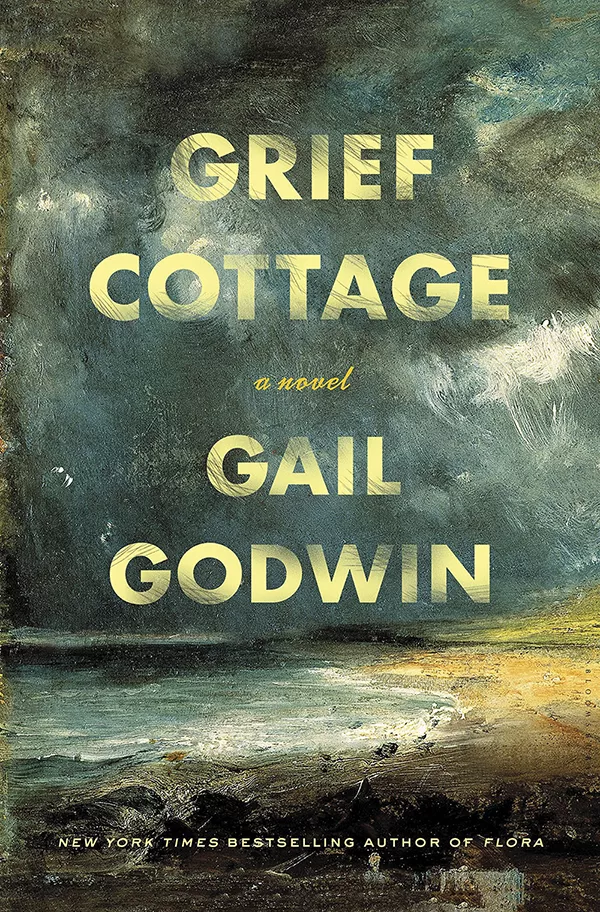 Grief Cottage is filled with lost boys. Whether orphaned by hurricanes, family, or abuse, Gail Godwin's 14th novel (her first since 2013's Flora ) gathers these drifting souls at the eroding edge of an island off the coast of South Carolina as they search through their ruined histories for a way forward from lives consumed by memory and loss. Nostalgia is as thick as the humidity these characters breathe, and relationships develop between unlikely opposites: young and old, rich and poor, dead and alive.
Marcus, our 11-year-old hero, loses his down-on-her-luck, single-parent mother in a tragic car accident and is entrusted to his only living relative, Charlotte, his eccentric great-aunt who lives alone down the beach from the actual Grief Cottage. The cottage is a favorite subject of Charlotte's paintings, the sale of which funds her frugal lifestyle as well as the cases of wine that are frequently delivered. Marcus soon learns the legend of the cottage that was left in disrepair from Hurricane Hazel 50 years earlier, an event that took the life of a boy his own age and both his parents who were lost searching for him at the height of the storm. Being summer renters, nothing is known about this tragic family, not even their names, and Marcus makes it his mission to bring their past to light.
As the summer passes, Marcus tries not to be a burden on his aunt by dutifully cleaning up after himself, keeping watch over a nest of turtle eggs, and biking up and down the long beach to the broken-down cottage where he starts to interact with the ghost of the boy lost in the hurricane. What initially seems to be the result of a lonely boy's imagination, this relationship becomes more symbolic of Marcus's fears of also being left behind in the world as he desperately researches the background of this family that was literally swept out to sea.
As his preoccupation with the legend grows, Charlotte's health deteriorates and Marcus soon finds himself playing the role of caregiver rather than being cared for, as his aunt, unable to paint, isolates herself in her room with bottles of wine that Marcus has to uncork for her. The boy's fate is now even more precarious, for without Charlotte, Marcus could be abandoned in the rough unknown of foster homes and state custody.
The novel moves at the pace of a lazy summer afternoon on the beach, but as Marcus' obsession with the cottage builds, the reader knows a resolution as violent as any tropical storm lurks just beyond the horizon. Godwin, a National Book Award finalist, is very comfortable with this idyllic island landscape. Born and raised in North Carolina (she now lives in Woodstock), you sense the author spent summers similar to Marcus's, exploring the picturesque coastline and obsessing over ghost stories. Ultimately, just like summer itself, childhood comes to its abrupt end, and the lost boys of Grief Cottage are found, for better or for worse, as Marcus confronts all of his demons, both imagined and real.
Gail Godwin will be reading on June 6 at 6pm at Oblong Books in Rhinebeck and June 30 at 6pm at The Golden Notebook Bookstore in Woodstock.