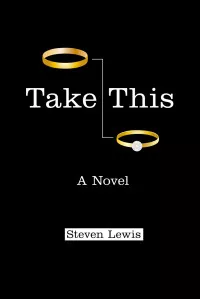 Two compelling new novels begin with endings—the kind that shatter every comfortable assumption we hold about the identities we've been inhabiting. Even after these are ripped off like a palm-thatched roof in a high wind, we still clutch at the notion that we know all there is to know about our nearest and dearest. `Tis folly, as the protagonists of Take This and Did You Ever Have a Family will learn on their postcataclysmic road trips.
When we first meet psychiatrist Robert Tevis, his wife is shoving her engagement ring back into his hand. "Take this," she says, before jetting off to Costa Rica with the family pastor, leaving him to face the wrath and disgust of their adult children.
His small-town life in New Paltz-esque "Elting" having been nuked, Robert buys a Winnebago and hits the highway. It hits him right back, squarely in his preconceived notions. His road trip is a mix of intention and serendipity. Official family shattered, he falls in love despite himself with a young neohippie couple and an itinerant journalist.
A crisis forces the Tevis clan, pastor, neo-hippies, and journalist into a lengthy encounter in the Costa Rican jungle. With an eye for irony and an ear for the way human beings sound when they're fumbling with things they don't dare say, Steve Lewis—author of Zen and the Art of Fatherhood and other nonfiction works, and longtime New Paltz resident—makes a wonderful host at this most awkward house party. The story's end is hilarious and excruciating, leaving the big questions in a whole new jumble.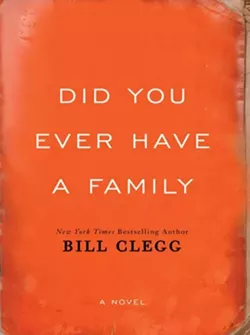 Bestselling memoirist and Dutchess County part-timer Bill Clegg's Did You Ever Have a Family begins with a tragedy of an entirely different magnitude. A house in a small Litchfield County town is blown sky high by a gas leak the night before a wedding. June Reid, a wealthy former weekender turned resident divorcee, loses her daughter, almost-son-in-law, ex-husband, and current lover in a sudden hell of flames. It's one of those epic horrors that leave a community speechless, more or less—the unfortunate "less" being the moronic speculation that June's deceased lover Luke, a black man who's done time, might have suddenly morphed from an educated entrepreneur into a mass murderer.
Stunned to numbness, feeling the weight of every unspoken truth and perceived failing crashing in at once, mutely enraged by that speculation—at first, it seems even the authorities are seeking to lay the blame on Luke—June gets into her Subaru and heads west, clear across the continent, where she tries her best to be utterly faceless.
June may be the sole survivor of the explosion, but she's only one of the people whose lives are upended. An entire tapestry of interconnections and relationships has been blown to threads. Things had been difficult enough; between parents and children, mothers and lovers, in-laws and outlaws, there are now so many things that will never get said and so much swift water under so many bridges.
Longlisted for the 2015 National Book Award and Man Booker Prize, Clegg's novel takes us deep into tangled lives, layering interpersonal landscapes with deft observation. Either or both of these books will leave you sadder, wiser, and gladder, all at once.