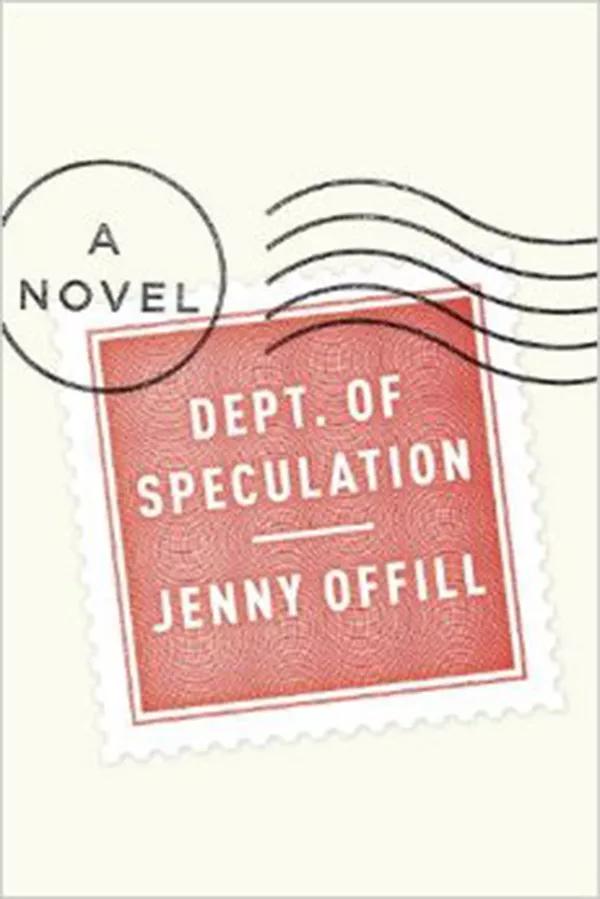 In Dept. of Speculation, Dutchess resident Jenny Offill's second novel, a stressed, sleep-deprived novelist repairs her career and marriage by a strategic retreat from the New York cultural world to a rural, insular one. Free from bedbugs, art stars up-in-arms about kindergarten admissions, and vexing inquiries about her unwritten second book, she can raise her daughter where the antics of a new dog and the simple drama of the weather draw her wholehearted attention. The move to the country is prompted by her husband's straying. She doesn't condemn him. Partly blaming herself, her own frazzled self-absorption, she even feels grateful for things having been happy as long as they were. Her tip-off that something is going on was his question to her, "When was the last time you were happy?"
Offill's experimental approach has the reader peering into a quiet tempest and straining slightly to discern the story's twists. Battles rise in terse whispers as the couple's child sleeps nearby. Lyrical scraps of personal history move with an impatient cadence—the project of attaining clarity in a messy situation goes hand in hand with that of decluttering. These trim units of memory flash more brightly for their bumpy transitions, which have the effect of levering the emotional pitch and leaving us searching out peripheral narrative strata: "'You've made me a cartoon wife,' she tells him. 'I am not a cartoon wife.'"
Quotes from writers and thinkers of various stripes are summoned liberally throughout (e.g., Berryman, Rilke, St. Anthony, Anaxagoras). "Little bits of poetry stick to her like burrs," says Offill's narrator. These nuggets of light orbit the wife's psyche, seeming to guide her from the margins. An unnamed rabbi tells us, "Three things have a flavor of the world to come: the Sabbath, the sun, and married love." The wife considers the ancient rite of marriage from all sides, not unlike her beloved pre-Socratic sages and Zen masters applying themselves to mind-bending paradoxes. The selections sometimes impart the air of a self-help tract—perhaps playing on the notion of one, a speculative endeavor aimed at a double crisis of adultery and writer's block. These shards of wisdom are nonetheless tooled to specific uses by our protagonist's erudite imagination. A quirky spin on Einstein's words, for instance, gives the impression he worried about the moon disappearing if people did not look at it.
Outer space and domestic space are not entirely separable in this book. The husband owns a telescope, and because he has described her rival as "outdoorsy," the wife fumes as she pictures him teaching the other woman constellations. The cosmos pervades her mental life, but this does not mollify her anguish. She is ghostwriting a schlocky history of the space program for an arrogant astronaut, and she veers into speculation about astronomer Carl Sagan's extramarital impulses. The mirror in the sky, as it were, validates her Yeatsian mantra: "Things fall apart."
The progress of the wife's novel is hinted at through sporadic instances of MFA-advisor-style criticality which she directs at herself. Noting that correctly using verb tenses and articles is crucial, she may be alluding to issues in anchoring her own constantly probing text. Near the onset we learn of a Buddhist teaching that says out of 121 states of consciousness, only three (the ones we normally occupy) involve misery and suffering. Later, we glimpse the wife's revising process—"Too many crying scenes"—and laud Offill's wondrous transforming of tears into starlight.