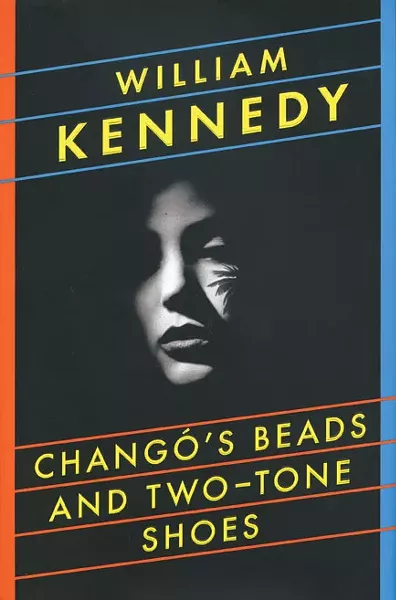 Changó's Beads and Two-Tone ShoesWilliam KennedyViking / Penguin Group, 2011, $26.95
There are writers you turn to, book by book, and feel a cozy sense of the familiar, a pleasant anticipation as you delve in. You lose yourself in the story and come out moved, wanting more. It's a bond as basic as a village's bond with its taletellers; one many readers form with William Kennedy. Mine began with his 1983 Pulitzer Prize—winner
Ironweed
, with its impeccable structure and gorgeous writing ("Francis's mother twitched nervously in her grave as the truck carried him nearer to her"). The trim story set huge themes in motion—ghosts, legacies, sons paying for fathers' sins—and caused me, like thousands, to dive into his enthralling Albany cycle.
But at some point I wanted to tell his characters to shed those scotch-soaked memories, straighten out those battered fedoras, and fix those teeth. Leave town. Head south. His Albany, with its corruption, grit, bad weather, and regrets, was making me cold. So I was thrilled to find that he'd set his latest (eighth in the cycle) in Cuba as well as Albany.
Changó's Beads and Two Tone Shoes
is hot. It sets up its grand themes with masterful efficiency. In 1930s Albany, young Daniel Quinn, grandson of
Quinn's Book
's Daniel Quinn, awakens to music. He pads into the parlor to find Bing Crosby and a man named Cody singing "Shine"—a beautiful, terribly racist song. He is too young to understand its double edge. Thus begins his education.
Jump to Havana, Cuba, 1957. Revolution is brewing, and Quinn's ventured there in the footsteps of his grandfather. In the grip of this syncopated, "manic culture," he falls for Renata, a Santeria-practicing revolutionary, "a woman of hyperventilating beauty with rebellion running in her veins." He meets Hemingway, Castro. If you like books that blend real celebrities with imagined story lines, this one's a pearl; in a great scene, Hemingway gives Quinn writerly (and bad) advice. There are steamy jungle treks, guns, injustice, scheming, fighting, suspense, love, sex, underwear and the lack of it. Kennedy, bless him, likes having his seducers shed their panties for quick bouts in furtive places. Quinn becomes enmeshed in danger, driven by his love for Renata (who becomes more real the less she smolders, but a writer must take pleasure in his work). External plot twists dig deep into the internal psyches of these characters, where they lodge like permanent thorns.
Jump to Albany, 1968: the day of Robert Kennedy's assassination, deftly encapsulated in this sentence:
Daniel Quinn's day began with the tragedy of Bobby Kennedy comatose but wide-eyed on a hotel kitchen floor, vigils for him now unfolding across the nation, including one in Albany.
It's an epic sweep with Shakespearean efficiency, going from specific to universal to local in thirty words and two commas. The city is upside down. Quinn is witness to another revolution, this one with race riots. But now he's party to it: A reporter (as was the author), he enrages the powers that be. Here Albany's evil political machine matures as a regional demi-demon, and the sons' acts cost the fathers as well. We're left wrapped in a gorgeous Kennedy-ism (William, not Bobby), that legacy is a circle, not a line. Our ghosts are everpresent, like the beads that Changó, Santeria's warrior saint, wears around his neck.

William Kennedy will appear at the Woodstock Writers Festival 4/20 at 8pm at the Kleinert/James, Q&A with WAMC's Joe Donahue. Admission $30.