Page 3 of 3
In their own ways, Saugerties and Woodstock exemplify the mixture of art, commerce, and community that has made the Hudson Valley a distinctly alluring place to live and explore. Marjorie Block, a Saugerties native and tourism director who also happens to work as an artist in Woodstock, is intimately familiar with both communities. She believes that the area's expanding success can be attributed to its willingness to simultaneously respect the past and welcome the future: "There are families who have been here for generations, but newer families are being embraced, newer businesses are finding a home here, and we want that."
John Garay
Jen Dragon next to monotypes by Richard Bosman at Cross Contemporary Art in Saugerties.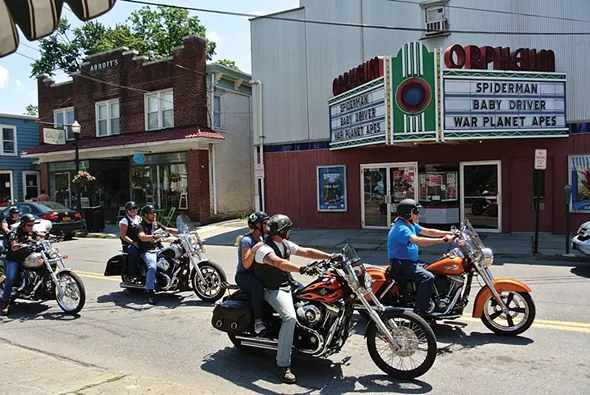 John Garay
Bikers in formation outside the Orpheum movie theater in Saugerties.
[image-10]