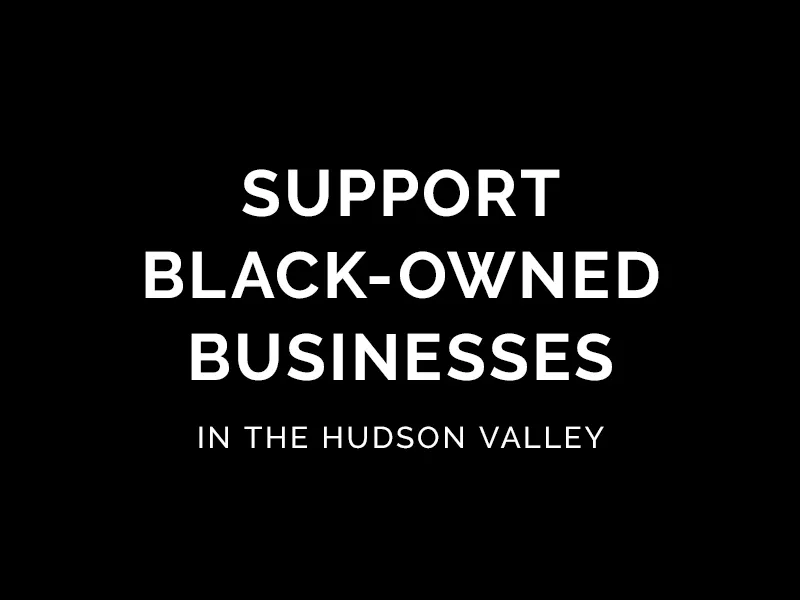 Following the murder of George Floyd by Minneapolis police in broad daylight, cities and towns across the US have erupted in protest over police brutality toward black citizens and systemic racism. Floyd's killing is not an isolated case, but just the latest tragedy in an almost weekly abuse of power that must stop.
We are continually updating
this list of local racial justice resources
to let people in the Hudson Valley know how they can help locally. Aside from signing petitions, donating to racial justice organizations, and marching, another way to show your support is to patronize black-owned businesses.
The US's racial wealth gap reflects generations of systemic inequality in everything from education to employment to bank financing. Using your purchasing power, you can help better distribute wealth in America and lay the groundwork for longterm change. We are hoping to crowdsource the most comprehensive list of black-owned businesses in the Hudson Valley possible. This list is a work in progress, but as more people contribute information, the below database will grow and be more useful.
Add local Black-owned businesses to the database using this form.


Business owners:
Find out more about our
Community Grant Program
, which supports marketing initiatives for Hudson Valley-based BIPOC- and women-owned small businesses, events, and regional nonprofits.
If your business was included on this list incorrectly, or you would like to be removed for other reasons, please
email us
.