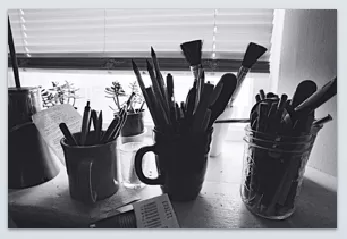 Dear Chronogram Reader:
For those who are following the resignation of the Pope, I have done an edition of Planet Waves FM looking at the chart, which is available to everyone now.
The Sun enters Pisces Monday, joining four planets that are already there—Neptune, Chiron, Mars and Mercury. That's a lot of Pisces—more than we've ever had in recent years. Making things interesting is that the Sun changes signs in a conjunction with the asteroid Eros, which is about matters of the heart—both emotional and biological.
Pisces is the sign of the imagination, of creativity and of a deep kind of faith that's not available through religion, a book or a workshop. Pisces is the faith that you're born with, and as such, it can represent the crisis of faith, of finding your passion and of making contact with your creativity.
Eros in an exact conjunction with the Sun as its Pisces journey begins is saying that creative power comes from the heart, which may be close to what people think of whey they say "soul"—another Pisces element.
Neptune is right there, which is accentuating the same story. The difference between these two planets is that Neptune can act invisibly, in the background, until something brings its influence into focus.
Chiron's longterm presence in Pisces is accentuating the quest for your true passion, your deepest creativity and your faith both in yourself and something larger than yourself. Chiron is always looking for that connection point between micro and macro, between the element and the whole system; Chiron is always reading for the holistic level of existence.
Over the next few weeks or so, the Sun will make many aspects—conjunctions to Neptune and Chiron, as well as aspects to Jupiter, Pluto and Saturn. This will provide a concentrated sequence of opportunities—actual opportunities, though you will need to tune into that Pisces level of awareness: noticing inspiration, feeling your creative impulse, opening your inner eyes and seeing your vision.
Follow Planet Waves for more information on this. We update daily and are currently offering a discount for new website members.
Thanks for tuning in.
Click here for more of Eric Francis Coppolino's Planet Waves.