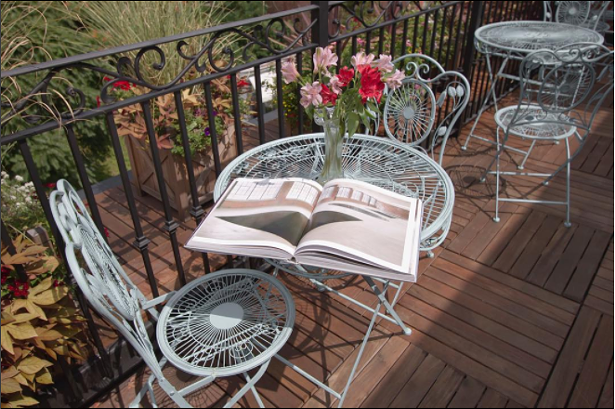 The roof deck at the Inn and Spa at Beacon.
HOTELS
For out-of-towners, there are cozy nesting spots cropping up everywhere. Beacon has two new luxurious options. The first is the historic Beacon Hotel, reinvented and renovated as a 12-room boutique hotel with a gourmet restaurant. Right in the center of town, this is the perfect place to park it for a weekend of grazing and browsing in downtown Beacon's bars, galleries, and shops. (424 Main Street, Beacon; 845-765-2208)
For weary and the over-worked, the Inn and Spa at Beacon is a noteworthy new destination with specialty massages, facials, hydrotherapy, and naturopathic treatments to help you unwind. The inn offers three different levels of luxury for those staying the night (from Snuggery to Suite), plus a roof garden for plein air breakfasting and late-night dancing. (151 Main Street, Beacon; 845-205-2900)
Amelia Suite at the Forsyth BnB in Kingston.
In Kingston, The Forsyth has already made it into the pages of Vogue. This four-room B&B is one block from the water and features a mix of antique and modern touches, with each room tastefully themed after explorers and globetrotters. (85 Abeel Street, Kingston; 845-481-9148)
Want to know more about what's going on? Read our profiles on new restaurants, coffee shops and cafés, clothing boutiques, spas, and furniture stores in the Hudson Valley.