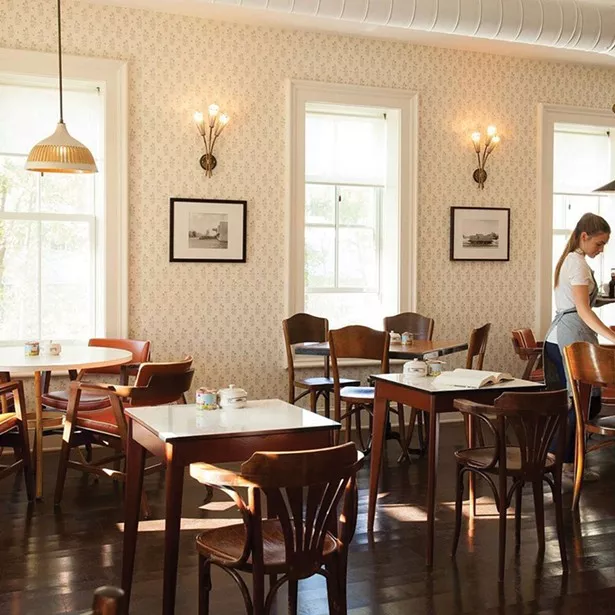 The dining room at the Bartlett House Cafe in Ghent.
JAVA
If you're jonesing for a java fix, you're not alone. Josie Eriole of Moxie Cupcake in New Paltz has shifted gears from cupcakes to caffeine, changing the business name to Redstart Coffee and opening a second location on the Strand in Kingston. They offer soups, salads, bagels, and breakfast sandwiches—just the morning fix the Rondout was missing. (1 West Strand, Kingston; 845-331-4700)
Across the river, All that Java has kept the workers and weekenders of Rhinebeck energized since 2016. Now they bring their buzz to Poughkeepsie with a tiny house-style to-go location right on the Walkway over the Hudson, so early morning strollers and office workers can get their kick. (82 Washington Street, Poughkeepsie; 845-355-9134)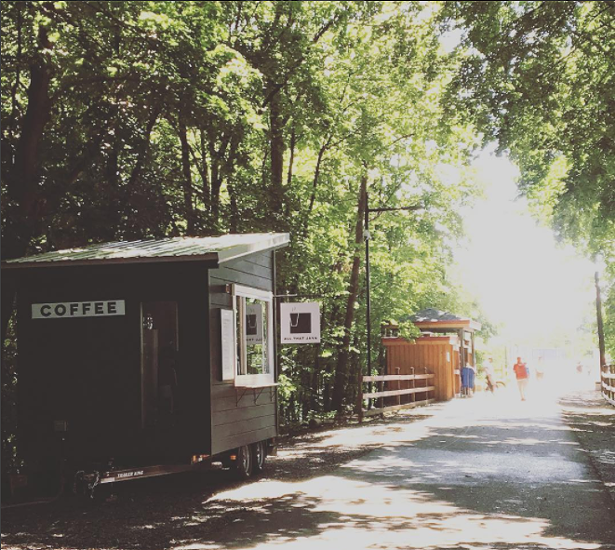 All that Java's new location at Walkway over the Hudson.
In Ghent, along a quiet, unassuming stretch of Route 66, a three-story Italianate brick building has finally undergone the transformation it's been waiting for. After 11 years of dormancy, the Bartlett House has been revived by a trendy trio of food-loving entrepreneurs who are intent on putting it on the map. Now a charming bakery and café, you can order freshly made croissants (four flavors!) while sipping espresso, or stock up on muffins, baguettes, and tarts for the weekend. (2258 Route 66, Ghent; (518) 392-7787)
Want to know more about what's going on? Read our profiles on new restaurants, clothing boutiques, spas, hotels, and furniture stores in the Hudson Valley.