Page 3 of 3
Woodstock wouldn't be Woodstock without a health food market, and Sunflower Natural Foods fills the bill, with organics and all-natural items. It's important, however, to balance out all that healthiness with a little sin, as is the Woodstock way. Peace Love & Cupcakes, on Tinker Street, can help you wreck your diet with a Tie-Dye cupcake or a Pretzel Hippie Chipper Sandwich (the owner, Janice Hargrove-Kollar, was a finalist in the Pillsbury Bake-Off and won the Food Network's 2008 title of Best Cake in the Country). Yum Yum Noodle Bar, on the bustling corner of Rock City Road and Tinker Street, bridges the healthy and the decadent, with signature noodle bowls bursting with veggies followed up by desserts like Vietnamese coffee tart and passionfruit coconut pudding.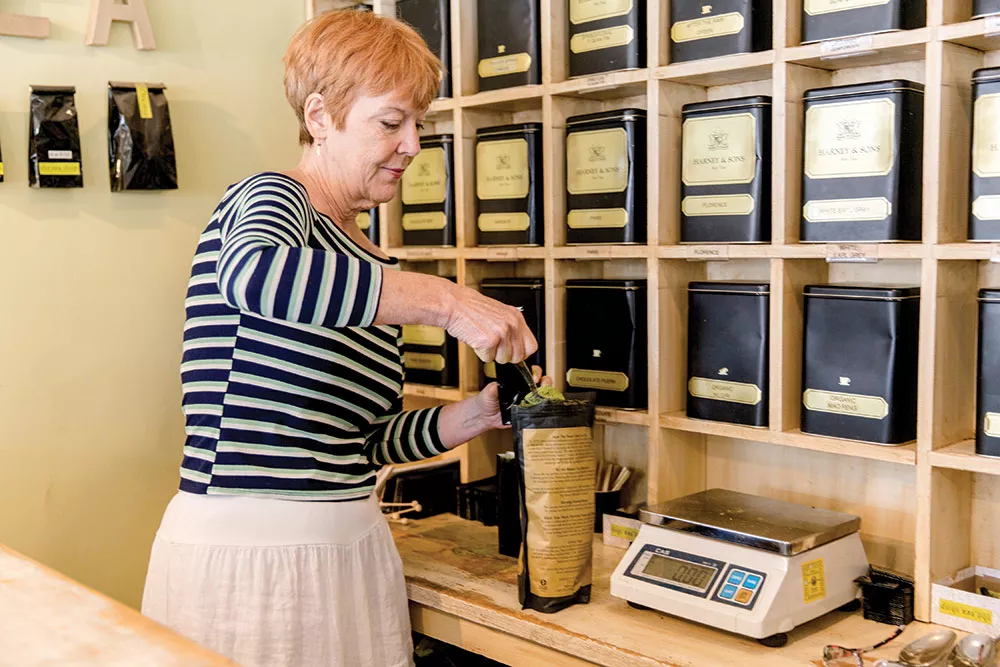 Eva Deitch
Amanda Depew at The Tea Shop in Woodstock.
Woodstock is Boutique Heaven, much like its BFF, Saugerties. Shops like Pondicherry, on the Woodstock Green, is a quintessential Woodstock experience complete with diaphanous dresses, incense, and statuettes of Ganesh. Across Tinker Street from Pondicherry is Woodstock's renowned indie bookstore, the Golden Notebook, which has an upstairs space devoted to readings and occasional live music. Ultimately, however, Woodstock is about its art-colony roots and its thriving visual arts community, whose work is on display at the Woodstock Artists Association and Museum (WAAM) gallery, located on Tinker Street. The art of moviemaking is celebrated every day, and during October's Woodstock Film Festival, at Woodstock's indie movie theater, Upstate Films (its counterpart is located in Rhinebeck). The Woodstock Comedy Festival, poised to enter its fourth year, showcases the comedic arts and awards its "New Faces of Comedy" titles every year.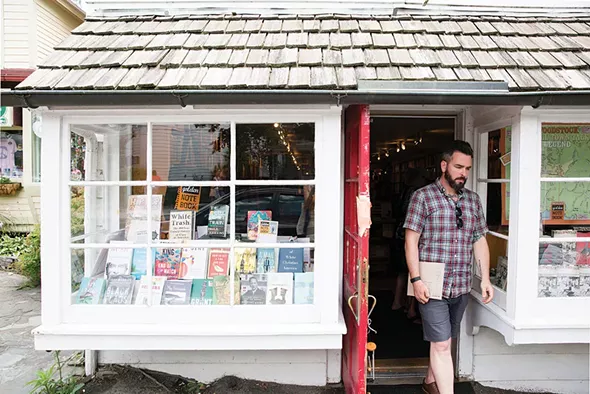 Eva Deitch
The Golden Notebook in Woodstock
Woodstock sits snuggled up next to Overlook Mountain, which is lush and green in the warmer months and transformed into Narnia during the winter. Like Saugerties's Seamon Park, Woodstock has its own spot known for art-inspiring scenery, the Comeau Property, a 77-acre public space right in the middle of the village. A trail wends its way along the Sawkill Creek, providing something hard to find outside of vibrant places like Saugerties and Woodstock: a modicum of silence.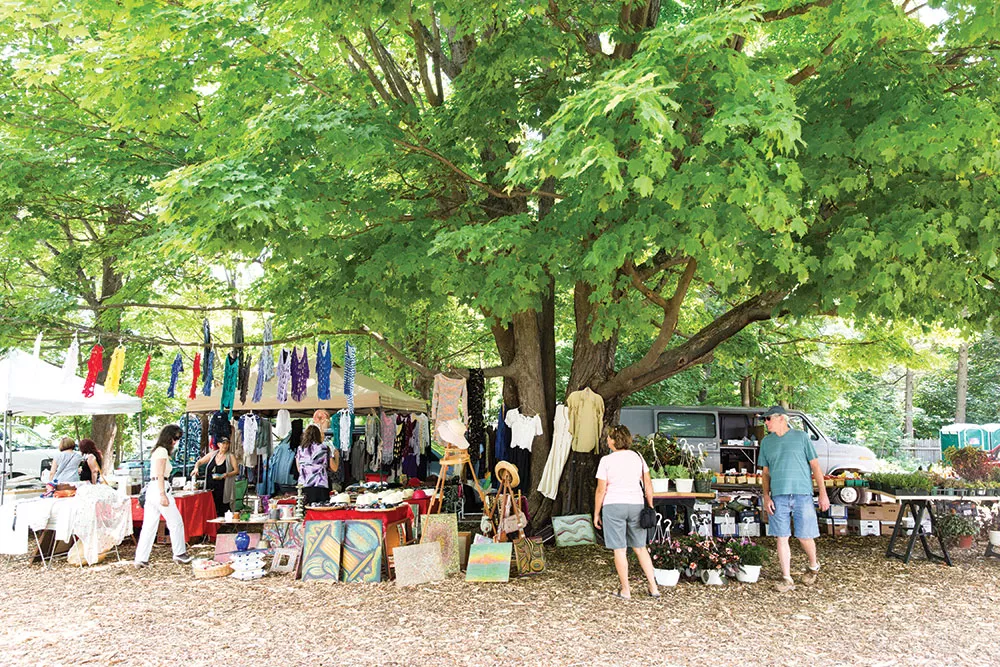 Eva Deitch
Mower's Flea Market in Woodstock