Page 3 of 3
RESOURCES
Lee Reich www.leereich.blogspot.com
Ethan Roland www.appleseedpermaculture.com
Green Phoenix Permaculture www.green-phoenix.org
Catskill Native Nursery www.catskillnativenursery.com
Ethan Roland's Top 5 DIY Permaculture Books
1. Gaia's Garden by Toby Hemenway
(2009, Chelsea Green)
2. Edible Forest Gardens, Volumes I and II by Dave Jacke and Eric Toensmeier
(2005, Chelsea Green)
3. Food Not Lawns by Heather Coburn Flores
(2006, Chelsea Green)
4. Landscaping with Fruit by Lee Reich

(2009, Storey Publishing)

5.
Sustainable Landscaping for Dummies
by Owen Dell
(2009, For Dummies Press)
Ethan Rolands's Top 5 Regional Permaculture Nurseries
1. Catskill Native Nursery, Kerhonkson
2. MiCosta Nurseries, Columbia County
3. St. Lawrence Nurseries, Potsdam
4. Tripplebrook Farm, Southampton, Massachusetts
5. Oikos Tree Crops, Michigan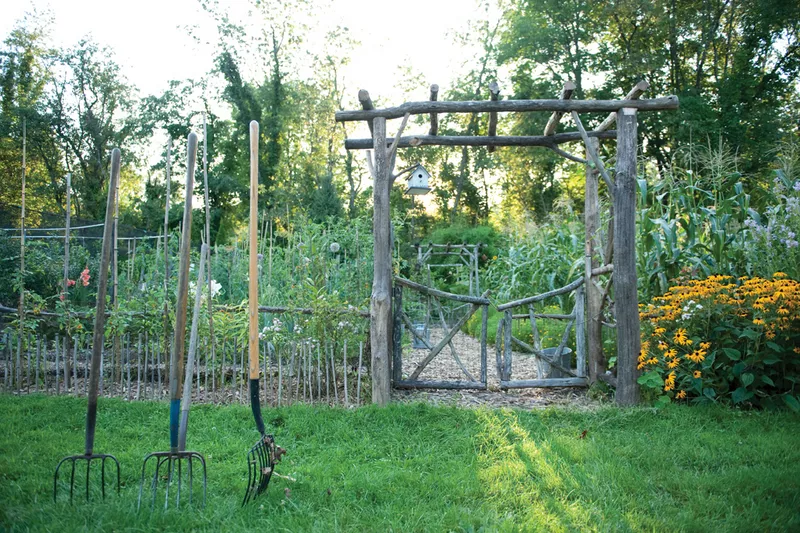 Jennifer May
Lee Reich's no-till vegetable garden. Garden beds have one to two inches of mulch and compost added per year and are never dug or compacted.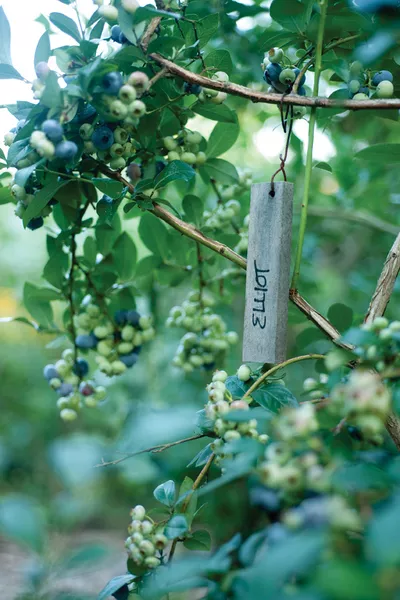 Jennifer May
Blueberries are native to the East Coast and up to 25 year old plants thrive in Lee Reich's garden.
Jennifer May
Lee Reich in front of a mature persimmon tree. The persimmon is highly recommended by Reich as part of an edible landscape. They yield 40 to 400 pounds of fruit, have few pests, and need little or no pruning.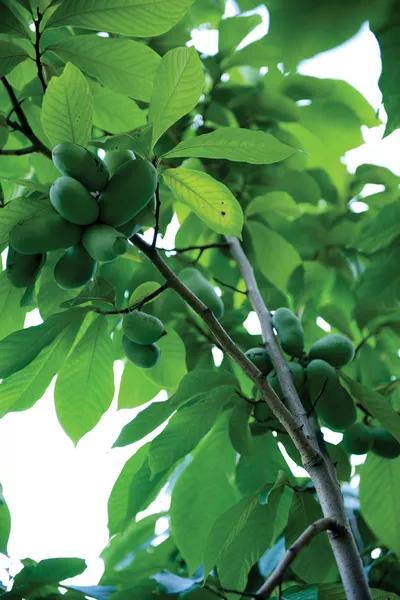 Jennifer May
Pawpaw fruit ripening on a tree. Pawpaws are one of Lee Reich's favorite plants in an edible landscape. The plant is cold-resistant, the tree is attractive, deer are usually not interested in them, and in his book Landscaping with Fruit Reich describes the flavor of the abundant fruit as "very much like banana or vanilla custard along with hints of pineapple, mango, and avocado."