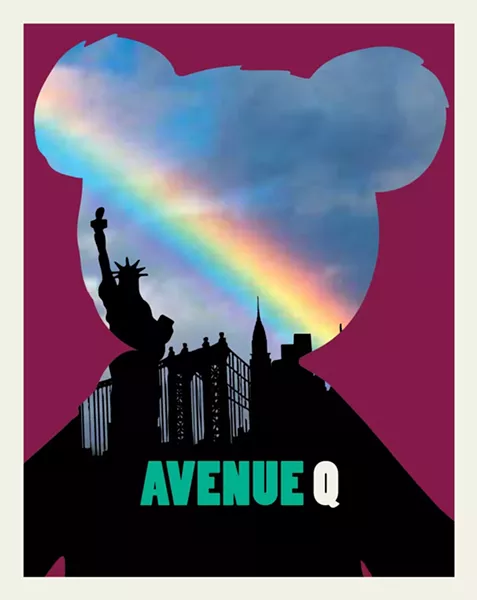 Get ready to laugh until you cry at
SUNY New Paltz's production of "Avenue Q."
You have two weekends to catch the comedic musical that involves actors animating puppets. Department of Theatre Arts students, under the direction of Bria Walker, will present the Broadway hit on April 19 to 22 and April 26 to 29.
"Avenue Q" is an award-winning coming-of-age story. It won the Tony "Triple Crown" for Best Musical, Best Score by Robert Lopez and Jeff Marx, and Best Book by Jeff Whitty while on Broadway from 2003 through 2009.
The musical follows a recent college graduate moving into a New York apartment that's less-than-luxurious, to say the least. He clumsily navigates "the real world" of adulthood and tries find his place in society. Along the way, he meets eccentric new friends, such as "the girl next door," "the Republican," and "the slut." Oh, did we mention this play may not be appropriate for young children? Yes, there are silly puppets, but it deals with real-life issues like sex and alcohol. It's a real hoot—simultaneously hilarious and heartwarming.
"Avenue Q" hits McKenna Theatre at SUNY New Paltz from April 19 to 21 and April 26 to 28 at 8pm. Sunday matinee performances will be on April 22 and 29 at 2pm. Tickets can be purchased online via this link, or in person at the box office in Parker Theatre, open Monday to Friday from 11:30am to 4:30pm. For additional information call 845-257- 3880 or email boxoffice@newpaltz.edu.