Although we'll be spending them farther apart from each other this year around, the holidays are inching closer on the calendar. Stay safe as you enjoy this week's arts events roundup.
Unison Craft Fair Wraps Up | through December 12
The Unison Craft Fair, which is currently celebrating its 30th anniversary, has long been a staple of local holiday shopping. New Paltz's
Unison Arts
center has enjoyed working with all of its artists throughout the years and is happy to be able to provide a digital venue where they can share their amazing talents. Due to COVID-19, Unison has had to adapt its craft fair from the traditional in-person event to an online one, still retaining the magic of the holidays. The free fair takes place online every day from 10am to 5pm through December 12.
Spaghetti Eastern Streams Live | December 9

Sal Cataldi AKA Spaghetti Eastern
A livestream electric and acoustic performance by Spaghetti Eastern Music, the solo project of local guitarist/keyboardist Sal Cataldi, will emanate from Kingston's
Green Kill
gallery on December 9 at 8pm. Spaghetti Eastern's music fuses Krautrock and jazz fusion-fired guitar instrumentals with intimate vocal ballads straight out of the Nick Drake/John Martyn playbook. The
New York Times
says, "Catald's funk-tinged original instrumentals and acoustic vocal tunes have a beat unmistakably his own," while
Time Out New York
writes, "…his largely instrumental, Eastern-influenced jams are infused with some delicate guitar work and hauntingly moody atmosphere." Donation requested.
Gary Hoey Live via Daryl's House | December 11




On December 11 at 8pm, blues rock guitarist Gary Hoey and his band will present "Ho Ho Hoey's Rockin' Holiday," a special seasonal livestream concert carried online by Pawling music venue
Daryl's House
. Getting his start in heavy metal and hard rock, Hoey has performed and/or recorded with Brian May of Queen, Foreigner, the Doobie Brothers, Steve Vai, Deep Purple, Lita Ford, Eric Johnson, Kenny Wayne Shepherd, Heavy Bones, Rick Derringer, and Ted Nugent. Tickets are $10-$100 and support the artists and the venue.
Holiday Shopping in Saugerties | December 11-13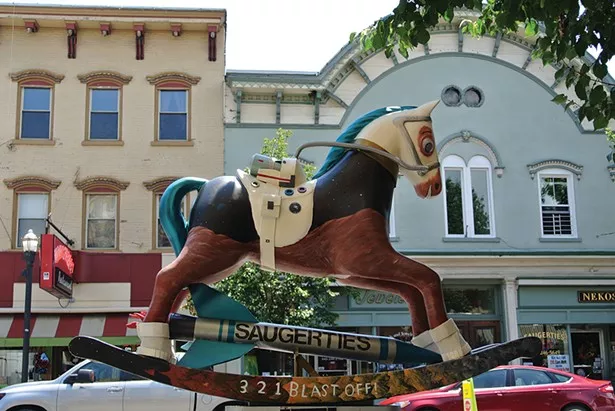 Sponsored by Destination Saugerties, Holiday Lane is a socially distanced holiday shopping event that takes place December 11-13 in an outdoor tent at the
Dutch tavern
in Saugerties. Shoppers can purchase clothing, jewelry, gifts, accessories, or home products from local vendors Alder New York, Various Mediums, Grey Mouse Farm, Leung Designs, J.M. Generals, and others, and enjoy drinks and food from the Dutch. See website for event schedule.
Unsilent Night at Art Omi | December 12
Columbia County contemporary arts center
Art Omi
will host the return on composer Phil Kline's globally participatory electronic soundscape performance
Unsilent Night
on December 12 at 5:30pm. This landmark work of avant-garde public art will take place live in more than 130 cities across the United States, Canada, Europe, and New Zealand, activating city streets, parks, and landscapes with "a shimmering sound-wall of bells and chimes that is dreamlike to wander through in the December nip" (
Village Voice
). Participation registration for the Art Omi performance of
Unsilent Night
is now full, but the free event will be streamed live on the center's website.
Dust Bowl Faeries from Helsinki Hudson | December 12
To celebrate the release of their new album
The Plague Garden
, Hudson-based cabaret/folk/steam punk band the Dust Bowl Faeries will perform on December 12 at 8pm as part of their hometown venue
Club Helsinki
's "Wish You Were Hear" livestream series. Led by founder and interdisciplinary artist Ryder Cooley and group mascot Hazel, a disembodied, stuffed ram's head, the Faeries have drawn comparisons to Gogol Bordello, David Lynch, the Dresden Dolls, and Dead Can Dance. Girl Blue will open. Tickets are free, although a donation is requested.
New Moon Solar Eclipse Sound and Reiki Ceremony | December 12
Sage Center for the Healing Arts
in Woodstock will host its New Moon Solar Eclipse Sound and Reiki Ceremony on December 12 at 7pm. "This new moon is in the sign of Sagittarius," say the organizers. "The energies surrounding this new moon astrology relates to how we think and communicate. All possibilities are on the table and you can put yourself at the forefront of new plans for the future. This is the ideal time to make a fresh start, so write your new goals on paper." A $10 exchange fee is requested.
Arts Society of Kingston Shows COVID Art | through December 26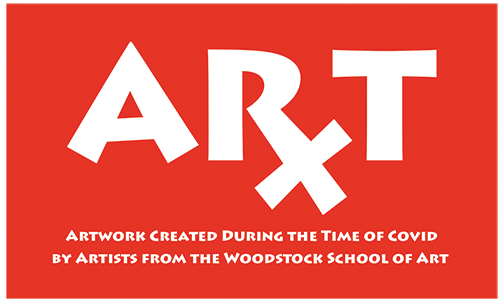 Through December 26, the
Arts Society of Kingston
(ASK) is presenting the online exhibition "ARxT: Artwork Created During the Time of COVID." The show features pieces from nearly 50 artists from the Woodstock School of Art, showcasing the work done during the COVID pandemic and how art can flourish under any condition. The display is on view for free at the society's website, where the artwork is on sale to support the artists and the ASK organization.
To find out about more upcoming events in the Hudson Valley, subscribe to our weekly newsletter Eat. Play. Stay.