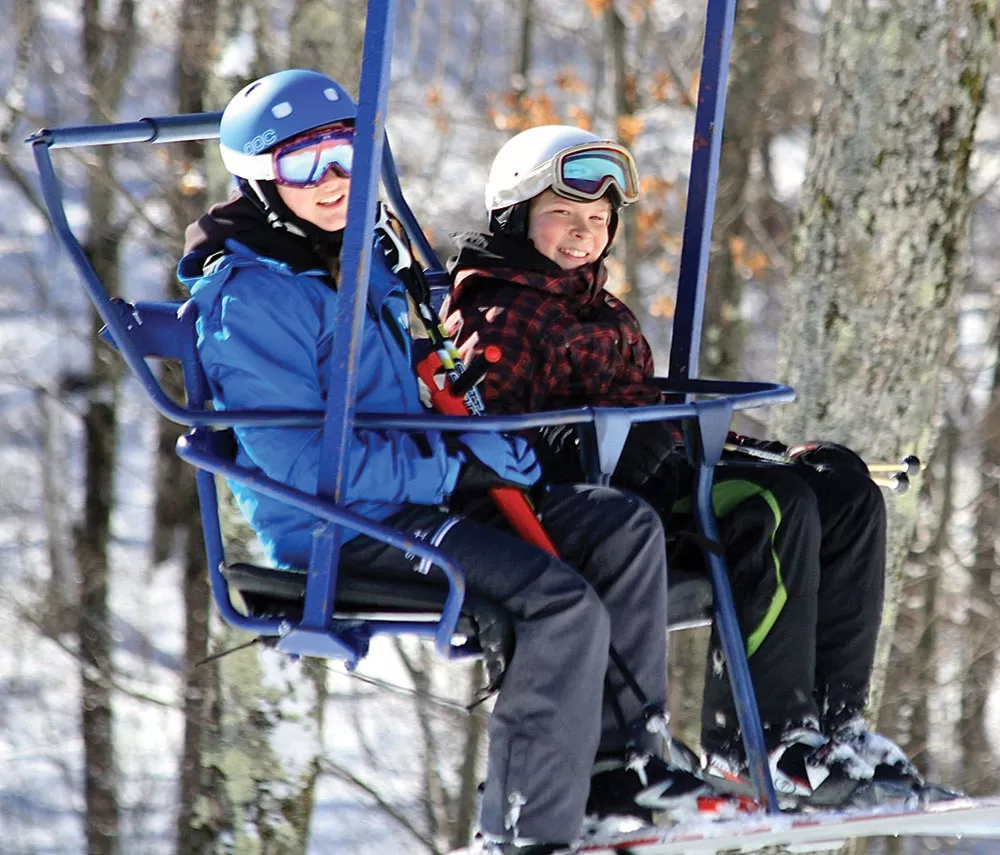 Newyorkupstate.com calls Plattekill Mountain in Roxbury "one of four top places to hit the slopes," with 38 trails, including 1,100 feet of the "true vertical" skiers crave, and four lifts. Plattekill has a rep as a laid-back, family-friendly ski destination, a great place for those who'd rather "keep it real," as their tagline says. We spoke with co-owner Danielle Vajtay to get the latest.
So you're going into your twenty-fourth season of running a mountain.
Has it been that long? It keeps us busy. There really is no off-season anymore. But it's a good life; I can't complain. It has ups and downs, for sure.
I see you've upgraded your snowmaking equipment.
We add new equipment every year. There was hardly any when we took over; you go along, you figure out where the loopholes are. This year we have a new valve-house and 3,200 feet of new pipe. It all starts with snow—without that, you got nothin'. It might have been pouring for days but the minute the temps drop, the phone's ringing off the hook: "OK, what have you got up there?" It's a relatively short season and everyone wants to make the most of it.
There's an article in Ski Magazine posted on your website about people's visceral desire for old-fashioned skiing. That's what you offer?
We were so amazed to see that being discussed. It's not about fancy bars and valet parking. It's sport and snow and people. Who would have thought this old rustic lodge would so inspire people. But people come in and say, "My God, you couldn't build this anymore." We've added the infrastructure that counts, a second chairlift, a carpet lift in the beginners' area.
I also noticed you rent out the whole mountain? How's that going?
Hugely popular! We put it on social media offering people the chance to rent the whole thing and now we're almost fully booked. Monday through Thursday, for $3,500, Plattekill can be your private mountain for a day. We get all kinds of people: retreats, family reunions. We've had half a dozen bank executives, 700 Jehovah's Witnesses. We tailor the experience to your wishes.
There was a period when we wondered how we'd manage, without high speed lifts and an ultramodern lodge. But you know what? We have a really good thing and people love it. Plattekill.com