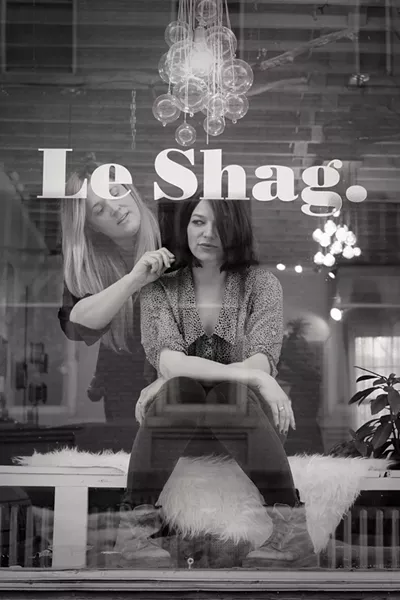 Beautiful minds, lovely locks
Le Shag, a full-service beauty salon on Kingston's Fair Street, has developed a reputation for artistry, atmosphere and listening skills, so that customers walk out feeling stunning. Owner Jennifer Donovan, whose two decades of New York City experience extend deep into theater and magazine styling work, says empathic salon artistry makes the world a happier place.
"Le Shag is a hub of happy hair artists with an amazing clientele that hopefully return to the community reinvigorated, excited, and laughing," she says. "As a stylist who's worked in many parts of the world with all kinds of individuals, I know how important self-image is. It's where your day begins, where your frame of mind begins. I've worked on Broadway, red carpets, and various editorial situations, with all kinds of personalities, to achieve one goal: help motivate them with confidence and courage, make them feel like the best version of themselves. I love to listen and work with people to determine what they want while creating something that they can re-create at home and wear day to day."