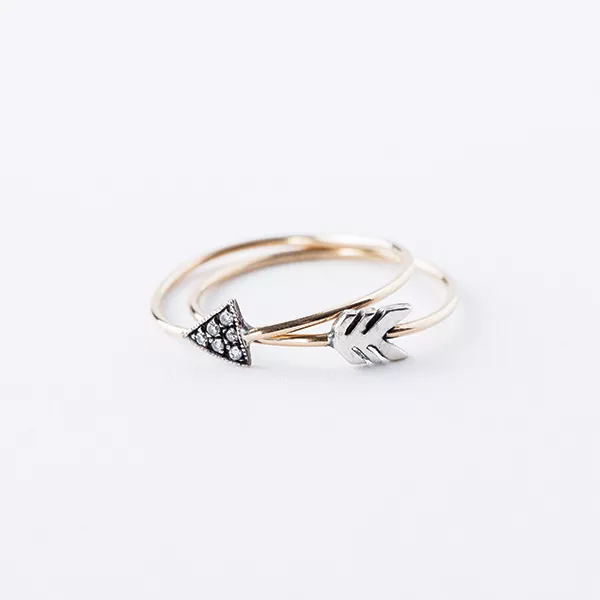 14k yellow gold and sterling silver diamond arrow rings from Hummingbird Jewelers in Rhinebeck
"People walk by and think, 'Pretty window—probably an expensive store,'" says jeweler Bruce Lubman, owner of Hummingbird Jewelers in Rhinebeck. "But service is our real strength; in the workshop we do goldsmithing, repairs, restringing, restoring, repurposing—there's basically nothing we can't do in-house."
And Lubman, an environmental lawyer before opening Hummingbird 36 years ago, is a stickler for the ethical sourcing of all materials. "Sustainability is a mindset that millennials have internalized, and jewelers who want to stay in business have to embrace that," Lubman says. "I deal only with jewelers who share that consciousness, and everything is made from recycled precious metals. The only diamonds we buy are from dealers who embrace the Kimberly process—the stone is tracked from the earth all the way to its final destination. But we didn't build our business on diamonds anyway; we built it on handmade custom designs and multicolored stones."