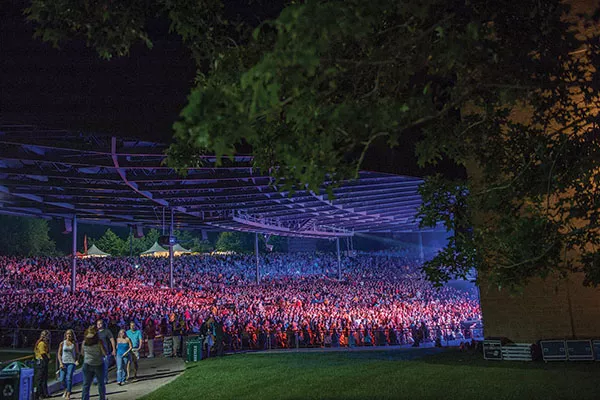 Zac Brown Band audience at Bethel Woods
CEO Darlene Fedun and her crew at the Bethel Woods Center for the Arts take the sacred heritage of the 1969 festival very seriously. Features like the storied trails in the Bindy Bazaar woods and the Message Tree where concertgoers improvised a bulletin board are cherished and protected. The New York Philharmonic's performance there included their rendition of "Purple Haze." And they're always eager to welcome back a '69 alum like Phil Lesh or Carlos Santana.
"We understand how important the festival was to American and Sullivan County history and we use that as inspiration for all that we do," says Fedun. "Our programming—in the museum, our arts and humanities initiatives, on our grounds or on our main stage, embodies the spirit of the '60s and Woodstock festival."
Carlos Santana recently shared reflections with the current management. "Our time had come. We became a family at Woodstock and knew we had the power to make the world a better place. That vibration is still resonating today."