As summer leaves us, events still abound in the Hudson Valley. Here's this week's roundup.
"The Earl Show" at TSL | now through October 4
The art of the late Earl Swanigan—known to most Hudson residents as, simply, Earl—is synonymous with the Columbia County city he called home. Until he passed in January, Earl was constantly churning out paintings could be always be found around town, hocking his colorful outsider works on sidewalks and in parks, even bars. Many of his them now hang in Hudson homes and businesses and are scattered throughout the world, in the collections of the vacationers who bought them. Now through October 4,
TSL Hudson
will be offering guided gallery tours of "The Earl Show," an exhibit of his art. Reservations are required.
"Masking Identities" at MAD Gallery | now through September 30
Now on view at the new
MAD Gallery
in Kingston's Energy Square building is "Masking Identities: Rebuilding Deterritorialized Cultural Memories," an exhibit of works by local artist Marielena Ferrer. The show features paintings, wire sculptures, and an artist's book by Ferrer, who was born in Venezuela and lived in Spain before moving to Kingston in 2011. "I am among the migrants who worked to adjust to life here in the United States," she explains. "Many migrants struggle with this. We struggle with balancing the new society's ways of life with our original values and traditions. We have to decide how to act based on who we are, who we were, and who we want to become." Gallery tours are by appointment, and the works are also viewable through the site's ground-floor windows.
"CREATE: Moving Pictures" Fundraiser at Greenville Drive-In | September 17
O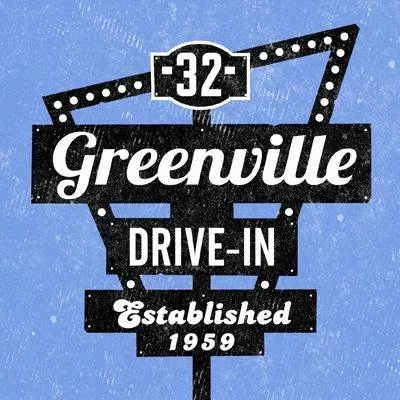 n September 17 at 6:30pm, Greene County's
Greenville Drive-In
will host "CREATE: Moving Pictures," an evening of original short films by and about area artists that celebrates the diversity of the artists living and creating work locally. The event, which supports local arts organization CREATE (Council for Resources to Enrich the Arts, Technology & Education), will feature filmmakers Jennie Allen, Mark Allen, Michael Almereyda, Boston Typewriter Orchestra, Brian Dewan, Barry Gerson, Dwight Grimm, Jeffrey Lependorf, Sondra Loring, and Shanekia McIntosh, with subjects including everything from moving shorts to delightfully funny flicks, dance, and experimentally engaging images. Tickets are $35.
"Illuminate: Works on Paper by Meg Hitchcock" at Garrison Art Center | September 19-November 8
Meg Hitchock's works weave together text, color, and form into textured studies of her overlapping interests in religion, and, in particular, sacred words or mantras, literature, and psychology. Using words themselves as sculptural elements, Hitchcock builds fluid new texts that provoke visual and spiritual contemplation. "I find it to be deeply comforting to exchange my belief in God for a trust in humanity," Hitchcock says. This exhibition at
Garrison Arts Center
will show a large body of work in two galleries. September 19–November 8.
KJ Denhert at Unison | September 19
Singer-songwriter KJ Denhert is a fixture of the local music scene who has been bringing her brand of jazzy folk to area stages and held down a long-running residency in New York's West Village. On September 19 at 5pm, she'll perform with her quartet in the outdoor sculpture garden of
Unison Arts
in New Paltz (rain date: September 20). Tickets are $20.
June Millington at Mass MoCA | September 19
Cofounded by guitarist and singer June Millington, 1960s/'70s hard rock outfit Fanny was one of the first all-female rock bands to sign with a major label. Among their staunchest fans was David Bowie, who called them "extraordinary…one of the [finest] rock bands of their time." Still rocking hard all these years later, the pioneering Millington comes to
Mass MoCA
in North Adams, Massachusetts, on September 19 for sets at 7:30pm and 9:30pm in the arts center's outdoor Courtyard D. Tickets are $25 in advance and $35 day of show.
Jim Campilongo Trio at the Falcon | September 19
New York guitar great Jim Campilongo has appeared on dozens of recordings; is the lead guitarist duties of the Little Willies (with Norah Jones); and made repeat appearances on "The Late Show with David Letterman," "Late Night with Conan O'Brien," "Later with Jools Holland," and BBC's "Abbey Road Sessions." He brings his trio to augment the atmosphere of the
Falcon
's outdoor dining courtyard in Marlboro on September 19 at 6:30pm. Audience members must be seated to enjoy a meal during the performance. Donation requested.
"American Son" at Rhinebeck Center for the Performing Arts | September 19, 20, 26
Set in a police station in the middle of the night, Christopher Demos-Brown's play "American Son" tackles conversations about race in America as it follows the experience of the central character Kendra as she strives to get information about her missing son. Presented by the Rhinebeck Theater Society, the play will be performed on the
Rhinebeck Center for the Performing Arts
' new outdoor stage on September 19, 20, 26 at 7pm. Tickets are $20. Audience members must wear a mask and should bring chairs and/or lawn blankets.
To find out about more upcoming events in the Hudson Valley, subscribe to our weekly newsletter Eat. Play. Stay.