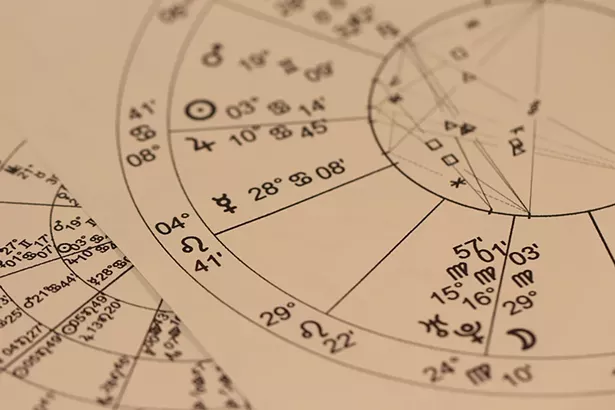 In January's column, the Saturn-Pluto conjunction in Capricorn of January 12 was described as triggering the fear factor, "ominously hinting at international power clashes, constrictive structural and societal pressures around issues of borders and boundaries, the powerful vs. the powerless." Now we see the manifestation of these cosmic forces with the global coronavirus pandemic, and the responses of various governments to the threat.
The same sensitive area of the Zodiac (23-25 Capricorn) is triggered again April 4 at the first of 2020's three Jupiter-Pluto in Capricorn conjunctions. An optimistic reading of these portents: a supersizing of raw power in the Cardinal Earth sign, initiating manifestation of what is urgently useful to the public (perhaps enough COVID-19 testing kits for the general population? Enough masks, gloves, respirators, and ER supplies to go around?), and profitable to the private (someone is going to make a ton of money off this emergency). A pessimistic view would be nationwide shelter-in-place confinement, enormous financial strain, and large numbers of fatalities.
From an extreme bird's eye view, what we're seeing is the end of the old cycle of power dynamics and the beginning of a new one. This isn't a peaceful process. The creative energy of an epochal shift necessitates some measure of destruction—the transformative passing away of the old to make room for the new. Grief and resistance mingle with ruthless determination, an outraged sense of entitlement by the elite and connected, and outsized expectations of the general public.
The Sun in bold, courageous Aries through April 18 empowers the courage and skill to navigate the rapids between the rocky shores of extremism, and Mars in Aquarius supports humanitarian efforts and a universalist worldview. We're all in this together for the rest of our lives: Let's make it count, today.