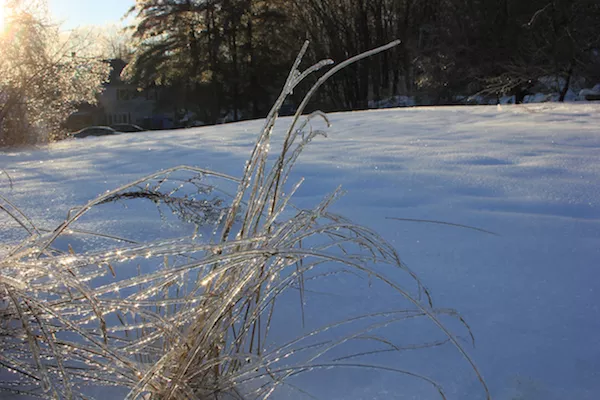 We're in the last few days of Capricorn; the Sun ingresses Aquarius, the fixed air sign in the middle of the season, on Saturday at 10:51 pm EST. Aquarius is often associated with forward-thinking technological breakthroughs, but they're the kind that stick—so if you're feeling as though you need to get clear on something in your life or take a particular step in just the right way, you may be sensing this impending shift in energy.
Then again, the sky this week has been loaded with the kind of astrology that puts the pressure on, especially regarding relationships and how you sort them out internally.
Last night was the Cancer Full Moon at 11:52 pm EST. Any interpersonal situations in your life that felt like they were coming to a head this week or had gotten stuck in gridlock (especially if you can trace them back in a meaningful way to January 1) should begin finding some resolution today and tomorrow. Particularly consider anything that involved an authority figure or internalized authority, or how well you acknowledge your ability to create and destroy.
Also, Venus (still retrograde in Capricorn) and Mars in Libra have been building to a square that's exact today at 12:13 pm. This aspect relates to noticing the conditioning forces and gender roles that have been trying to get you to feel or act a certain way, and what you decide to do about it. And how do you do it? Do you get diplomatic or assert your passion? Do you get passive-aggressive and stingy, or receptive and expressive?
All of this—the tension of yesterday's Full Moon and that of today's Venus-Mars square—is providing the on-ramp into the weekend, as we make our transition from the initiator energy of Capricorn into the related, but different, energy of Aquarius.
The last day or so that the Sun is in a sign can feel a little edgy, as though we can sense that one flavor of energy is loosening its hold and just want to get on with it. Today, however, you still might not feel completely clear on what exactly it is you're itching to move on to. That's okay.
The waning Moon moves into Virgo Saturday evening, making Sunday the perfect time to organize and clear out your physical space, giving any urges for precision a tangible, constructive application. As you clear and order your surroundings, you're priming your consciousness for the Sun's move into Aquarius Sunday night.
What exactly does Sun in Aquarius mean? We can start with its ruling planets for clues.
Saturn is the traditional ruler, which Aquarius shares with Capricorn. Along with Aquarius's status as a "fixed" sign (as opposed to cardinal or mutable), Saturn is part of what gives people born under this sign their tendency to crystallize their beliefs and ideas, and it gives innovations made under a strong Aquarius signature their staying power.
A prime example is the Internet, which grew from academic novelty to household necessity during the time the time that Uranus was in Aquarius—and Uranus is the modern ruler of Aquarius.
Uranus is the spark, the experiment, the "Hey, what if…?" Uranus is also part of what gives Aquarius its stamp of individuality even though it's the sign of groups. After all, a group is really made up of individuals—although modern society often makes that hard to discern, favoring herd mentality and conformity over true interchange between fully individuated people.
To quote Eric Francis, "Aquarius people are the discriminating embracers of innovation that works." That's great as far as getting things moving in the right direction; but after a certain point, what was once an innovation can become fixed, static, institutionalized—and resistant to change. Such is the case of such fixed systems as political structures and religion; once entrenched, they can be hard to get rid of. The same goes for marketing which, like politics and religion, seeks to co-opt individual identity for the sake of group conformity.
Even so, Eric has also written that, "In its highest state, Aquarius is about a meeting of individuals who recognize themselves as such. It is driven by social responsibility and a devotion to service. Aquarius has a natural sense of humanity and as such is deeply humanitarian."
That is the ideal you can hold as your template for the next month, beginning Monday. Over the weekend, see if you can orient yourself in that direction.
Listen to the Planet Waves weekly podcast.