Images courtesy of Apizza!
Anyone who's been around New Paltz long enough will know that famed Brooklyn pizzeria Grimaldi's opened up a far northern outpost on Main Street in the early 2000s. Now, almost a decade after the shop served its last slices, Adam Monteverde, the pizzaiolo who once helmed its impressive hand-built brick oven, has reimagined the space as Apizza!, a love letter to coal-oven pizza and the rustic, homey Italian dishes he grew up eating around his family's table.
"I cut my teeth on coal-oven pizza," Monteverde says. "My great-grandparents had a coal-fired brick-oven pizza shop in Athens, New York, and I started working in a pizzeria when I was 13." A Woodstock native and Culinary Institute graduate, Monteverde went on to work in high-end kitchens across the country, including a Michelin-starred restaurant in San Francisco, before returning home to the Hudson Valley to open Mexican Kitchen in New Paltz in 2015.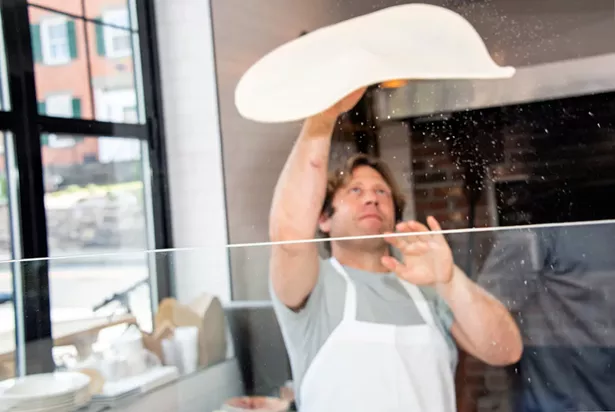 Images courtesy of Apizza!
Since last year's opening of Apizza! (pronounced as the chef's family does as ah-beetz!" with gusto), Monteverde and his partner Lauren Mias have turned out thousands of the delicate, crispy-bottomed pies only a coal-fired brick oven is capable of producing.
"It's a very old-world style of making pizza," he says. "You get a very similar result to Neapolitan wood-fired ovens, but with more consistent heat and better control." The distinctive texture and flavor is a large part of what has made other coal-oven pizzerias,including Grimaldi's and Lombardi's in New York City and Frank Pepe's and Sally's Apizza in New Haven, so popular.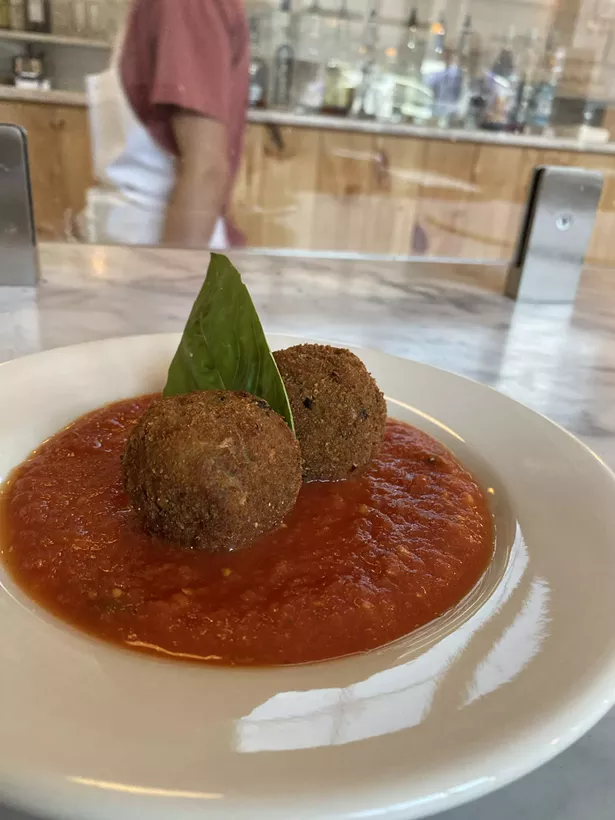 Images courtesy of Apizza!
And while you'd be forgiven for thinking that the menu at a restaurant named Apizza! would be limited to just that, it's actually only the start of the heavy-hitting, old-school Italian culinary delights Monteverde crafts in the restaurant's open kitchen.
In addition to lovable menu mainstays like the baked clams oreganata, arancini, and house Caesar salad, the list of weekly rotating specials features his tightly curated takes on rustic regional Italian dishes. "We're a little under the table with the fact that we essentially have a full separate menu outside of pizza," says Monteverde.


Currently, there's a hearty, warming minestrone and a juicy citrus salad made with blood oranges just coming into season. Recent entrees have included chicken scarpariello with polenta, chicken cacciatore over pasta, cacio e pepe, and homemade gnocchi and pappardelle. Monteverde likes to take the trip up to Catskill to pick up produce from Story Farm, which makes an appearance in several dishes each week.
Images courtesy of Apizza!
Fresh bread is baked daily, there's always a house cocktail on offer, and the scratch-made desserts and pastries are old-fashioned specialties, such as olive oil cake, tartufo, struffoli, and a variety of cookies.
In the spirit of the Italian-American table's largesse, you'll also find wine offered by the carafe. "Our wine list is curated by close friends and everything we have is just really delicious," Monteverde says. There are the medium-bodied, Central Italian classics like Montepulciano, volcanic Sicilian varieties like Etna Rosso and Etna Bianco, and a few natural wines on rotation.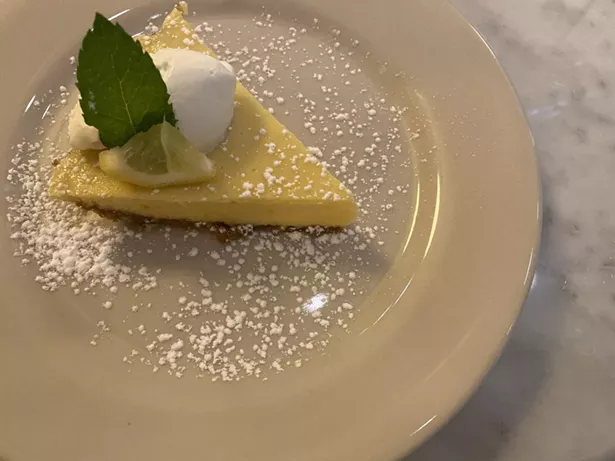 Images courtesy of Apizza!
The overall vibe of the space is convivial, complete with red-checkered tablecloths and art by Monteverde's grandfather, who was a graphic designer for IBM, on the walls. "We're a mom-and-pop, fast-casual pizzeria, but also a spot where you can come for a night out on the town and get a bottle of wine and enjoy a nice dish you might not find somewhere else," says Monteverde. "It's a lot of fun and we love it."
Apizza!
121 Main St, New Paltz
Open Thursday through Monday, 3-11pm
(845) 419-2744