Founded shortly after the Civil War, the National Grange Order of Patrons of Husbandry—better known as the Grange movement—is a fraternal order that encourages the families and other members of American agricultural areas to come together to promote the economic, educational, and social wellbeing of their communities.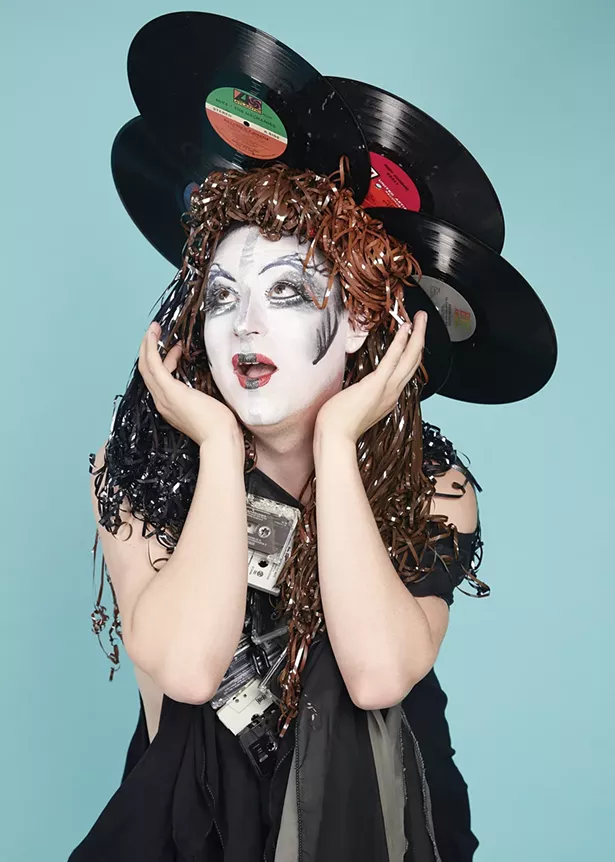 Photo: Jesse Untracht Oakner
Salty Brine in "Welcome to the Jungle".
In farming regions across the nation, grange halls were built to serve the needs of the residents and act as their community centers. One of these structures, Ancram Grange #955, was built in the Columbia County town of Ancram (about 25 minutes southeast of Hudson) in 1927 and continues to function as the town's anchor—although perhaps not quite as its original builders envisioned.
Rechristened the Ancram Opera House in 1972, for years the site focused mainly on staging light operatic fare. Today, the historic wood building hosts regular local theatrical productions and acting, voice, and yoga lessons, as well as performances by top national and international talent in the fields of theater, cabaret, music, film, and other artforms.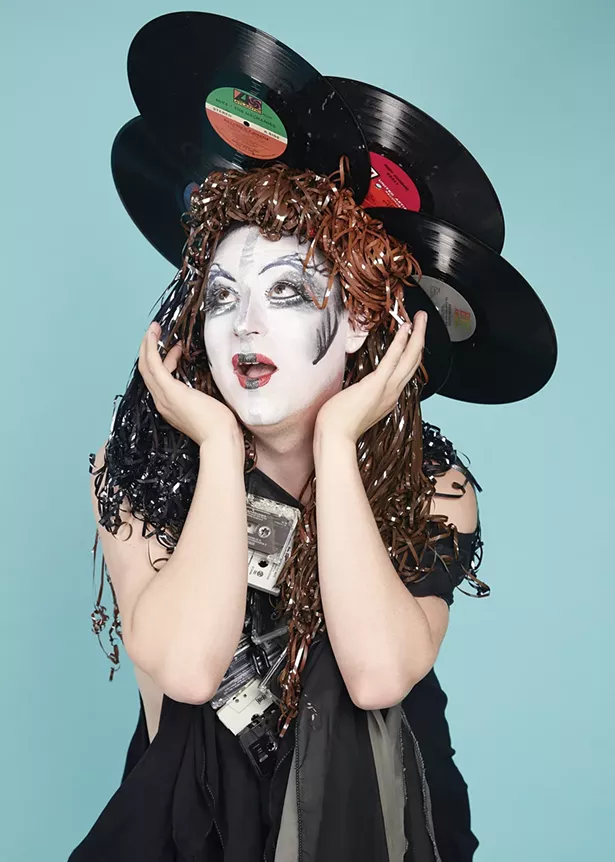 Photo: Jesse Untracht Oakner
Salty Brine in "Welcome to the Jungle".
The Ancram Opera House's 2019 summer season begins with "Staged Dives: An Evening with Stew & Heidi" (June 28-29), which brings to the humble hall Stew (Mark Stewart) and Heidi Rodewald, the cocreators of the Tony-, Drama Desk-, and Obie-award-winning Broadway musical "Passing Strange." For this special show, the duo will perform intimate versions of the songs they wrote for "Passing Strange" and tell the stories behind them.
"Welcome to the Jungle" (July 6) stars New York cabaret performer Salty Brine in a show that somehow sets selections from Rudyard Kipling's beloved The Jungle Book to the songs from Harry Nilsson's hit album Nilsson Schmilsson. In the Obie-winning, one-man play "The Tricky Part" (July 12-14), its star and creator, Martin Moran, reflects on the true story of the sexual relationship he had with an older male counselor while he was an adolescent and teenager at a Catholic boys' camp—making for "a riveting, often funny, and always surprising journey throughout the complexities of Catholicism, desire, and human trespass."
Photo: Edward T. Morris
Martin Moran in "The Tricky Part".
One of the house's most popular ongoing events is its "Real People Real Stories" (July 27) series. Inspired by NPR's "The Moth" and "The Moth Radio Hour," the performances present local community members (five per show) sharing authentic personal tales. "The Brothers Size" (August 8-25) is a critically acclaimed drama written by Tarell Alvin McCraney that tells the tough-but-tender tale of two Lousiana bayou brothers. The play combines dialogue, poetry, music, dance, and West African mythology "in a contemporary tale that explores the tenuousness of freedom and the need to belong."