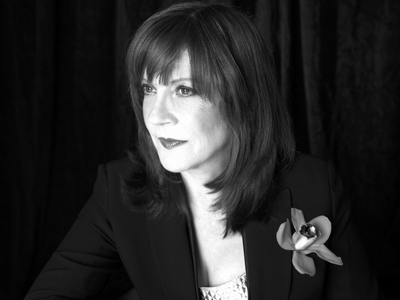 "Duke Ellington said there's two kinds of music: good music and bad music. And I think there's two kinds of spiritual music: overt and covert," observes Laurel Masse. Her own tastes are eclectic. The Manhattan Transfer, the group Masse co-founded, combined big band, doo wop, pop, and bebop influences. (Their secret model was the Kingston Trio.) But whatever she sings, there is one common element. "I am so heavily steeped in swing, that whether I'm singing a Basie chart or Mozart, it's going to swing!" she remarks. Masse will appear with pianist Tex Arnold and bassist Tom Hubbard at the Chamber Arts Festival of Marbletown on May 24. She recently lived in Highland, New York for five years, so the concert is a homecoming of sorts for her.
Eclecticism is key to the festival. Artistic director David Alpher chose the term "chamber arts" to move beyond traditional violin-viola-cello quartets. "I want to include many types of intimate expression, encompassing chamber music, cabaret, multi-media projects, spoken word, jazz—artforms meant to be personal, stage-to-audience," he explains.
On May 31, the festival's first "Evening of Multimedia Chamber Music" will present Alpher's own composition, "Las Meninas: Variations," accompanied by the images which inspired it—a series of Picasso paintings based on a work by Velazquez. "Voice of the Whale" by George Crumb includes intense blue lighting, and the three performers wear black half-masks. The instruments are piano, flute, and cello—all amplified.
Phillip Bimstein is a composer from Springdale, Utah, where he has also served two terms as mayor. Bimstein first came to prominence as the leader of the new wave band Phil 'n' the Blanks in the '80s. His works still have a pop sensibility, just without the constraints of the three-minute rock song. Bimstein describes "Half Moon at Checkerboard Mesa" as a "fantasy for horn, frogs, crickets, and coyotes," using recordings from outside his Utah home.
On May 30, the festival hosts its first percussion group, the Brooklyn-based quartet So Percussion, which resembles an indie rock band in their photos. And perhaps they are one. Some of their original compositions, such as "the so-called laws of nature III" sound like all-acoustic techno music. "Percussion," of course, does not necessarily mean drums. Ethereal bells, glockenspiel, bowed marimba, and toy piano also qualify—as well as aluminum pipes and an amplified cactus.
On a more traditional note, the Peabody Trio will perform Zhou Long's "Spirit of Chimes" as well as Beethoven's "Archduke" Trio on May 23. The group's instrumentation is piano, cello, and violin. This trio won the prestigious Naumburg Chamber Music Award in 1989.
All concerts take place at SUNY Ulster's Quimby Theatre. The festival erects a "thrust stage" over the orchestra pit, to create a more intimate mood.
Alpher gives a series of free lectures each year illuminating the concerts. On May 6 he will discuss "The Intimate Art of Cabaret" with his wife, the singer Jennie Litt. On May 13, he will narrate on the history of the string quartet. The May 20 lecture explores Alpher's "Las Meninas: Variations." Rhe festival offers free admission to any student up to 12th grade.
The Chamber Arts Festival of Marbletown runs on two weekends, from May 23 to
June 1, at SUNY Ulster's Quimby Theatre. (845) 687-2687; www.chamberartsfestival.org.