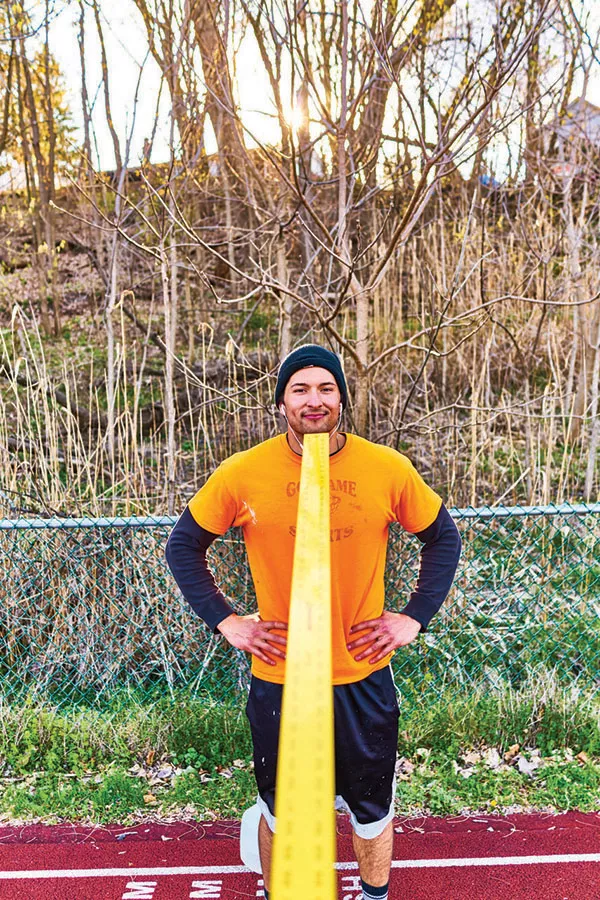 I'm awoken by a different kid each day. There are three of them so maybe there's a system in place, maybe there are bribes to get out of it. I'll leave Scott sleeping as he has mid-life insomnia and I'm sure I kicked him once or twice or thirteen times last night, as I have the opposite. Kids will get breakfast; I will get coffee. They will get an episode, I'll start scrolling. None of this is different from before. Without a job, I have no alarm clock, save for the rotating human roosters. Without an eventual place to be, coffee counts adequately as breakfast. But the children—they stay now. The spouse, too. And that (as they say) has made all the difference.

I left a job in October one which I had to heal from and grieve for, simultaneously. There was no new one in place; there was only time. So, I used the time like anyone who has too much time: I picked up a planner I'd never write in. I started rearranging furniture in my house, reorganizing closets and drawers and toy bins. I watched a six-episode docuseries on a collegiate cheerleading squad. I read a single book. I sunk deep into my sofa, deeper still in depression. But, each day, from 8:46a.m. through 'til 4:18pm. I was, at the very least, alone.
I had a good excuse for every vice. If I organize this house—once and for all—it will never again be a distraction. This docuseries is relevant to my past, and my past surely needs healing. Sofas were meant to sink into; therapy happens here. I had seven hours and thirty-two minutes a day (less chores, and/or errands, and/or what people refer to interchangeably as "life" and "shit") to fix myself so I could move forward. First, I'd freeze, in spring I'd thaw. Spring came and I was told to stay in the place I was working toward leaving. For me, it didn't seem a change from the usual. Wouldn't I still be unemployed? Wouldn't I still have nowhere to be, no time scheduled to be nowhere by? Am I being asked to remain frozen?
Last year, we were rendered homeless by a house sale gone sour. Time didn't freeze for us. Though we had no roots, life kept on. There was fear, sure, in the moving parts that we couldn't control (finding a new place, receiving a closing date, and, well, moving), but everyone went to school each day—the teacher/spouse, too. And I went to work. And the calendar alerted our appointments. And we were taken in by friends. And we had a plan. And we had a basic understanding that even amongst all this difference we were four walls away from our normalcy.
I see no normalcy now—even within these four walls. At our home, a stay-in-place looks like Scott overhauling the way he teaches science. It also looks like he and his colleagues holding multiple meetings having much more to do with mental health than curriculum. It looks like playing cards and doing puzzles for the first four days until it devolves into fighting. There is constant fighting. It looks like our four-year-old holding playdates on FaceTime and melting down when they end. It looks like another child shattering a mirror and remaining, still, at that level of intensity, as if in a healthy steady-state. It looks like deep grieving.
It doesn't look like a full calendar, or a plan, or staying with friends, or going to work or school or anywhere, for that matter. And I fear this is the difference I'm not so good at. Not desert-island-stranded good, anyway. The hurry is what rooted me when we were rootless. Doesn't routine root everyone? Though I won't spoil the ending for you, routine can't even root the Navarro College Bulldogs.
There's a new projection written each day on when this will end. There are new ideas reported on cures and causes, too. There are so many fears, some antithetical and simultaneous. There is so much noise and little to no routine. Some people's lives have become exponentially more dangerous than others, than before. Everything has changed for everyone. My kids, the spouse, they're home now. I'm finding comfort in, at the very least, not being alone. Maybe we are all learning how not-alone we are. I wonder if we can root ourselves in all this change, all this difference, together.
Heather Hope Dell'Amore is a freelance writer, aspiring comedian, and ex-cheerleader (though not collegiately) luckily living through this in the therapeutic Hudson Valley.