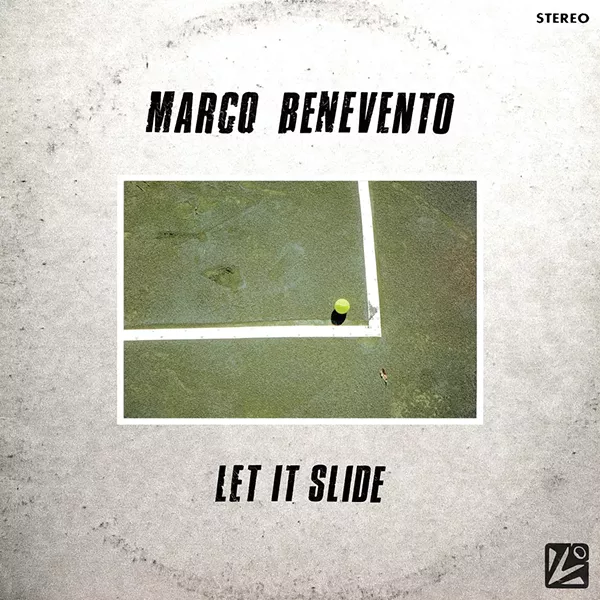 Marco Benevento Let It Slide
Royal Potato Family
Marco Benevento worked his way into the Lower Manhattan experimental jazz scene playing at Tonic and the Knitting Factory and soon began touring and recording with the likes of Trey Anastasio, Phil Lesh, John Medeski, and Ween. His new full length is a refreshing palate cleanser for anyone on a recent guitar-rock binge. Let It Slide is rooted around minimalistic drums and bass with tasty keyboards sprinkled over easy-to-imbibe lyrical hooks. Crisp and fresh beats feed funky rhythms and mellow rhymes. With nods to new wave, dub, vintage soul, and synth rock, the songs are lively and engaging, but lay down a lazy mood and chill vibe. This is cross-generational-comfort-psych-pop for the budding post-millennial hipster or balding Gen Xer in the know. There are a lot of influences, even some Lennonesque vocals, but the meld of genres is seamless, and without a critical ear one is invited to just groove and dance and enjoy. Some will prefer the simple and concise pop tunes, while others will feel the allure of the instrumental Cuban spy rock number as well as short exploratory ditties interspersed throughout the album. This, Benevento's sixth solo effort, partially recorded in his own Fred Short Recording Studio in Saugerties, was molded by producer and multi-instrumentalist Leon Michels, who also resides in the Hudson Valley. Introduced to Benevento by mutual friend Richard Swift (the Arcs, the Shins, the Black Keys), Michels has toured, recorded, composed, and produced across the musical spectrum with artists as diverse as Jay-Z, Eric Clapton, and Lady Gaga.
MARCO_BENEVENTO_Let_It_Slide.mp3
Update Required
To play the media you will need to either update your browser to a recent version or update your
Flash plugin
.