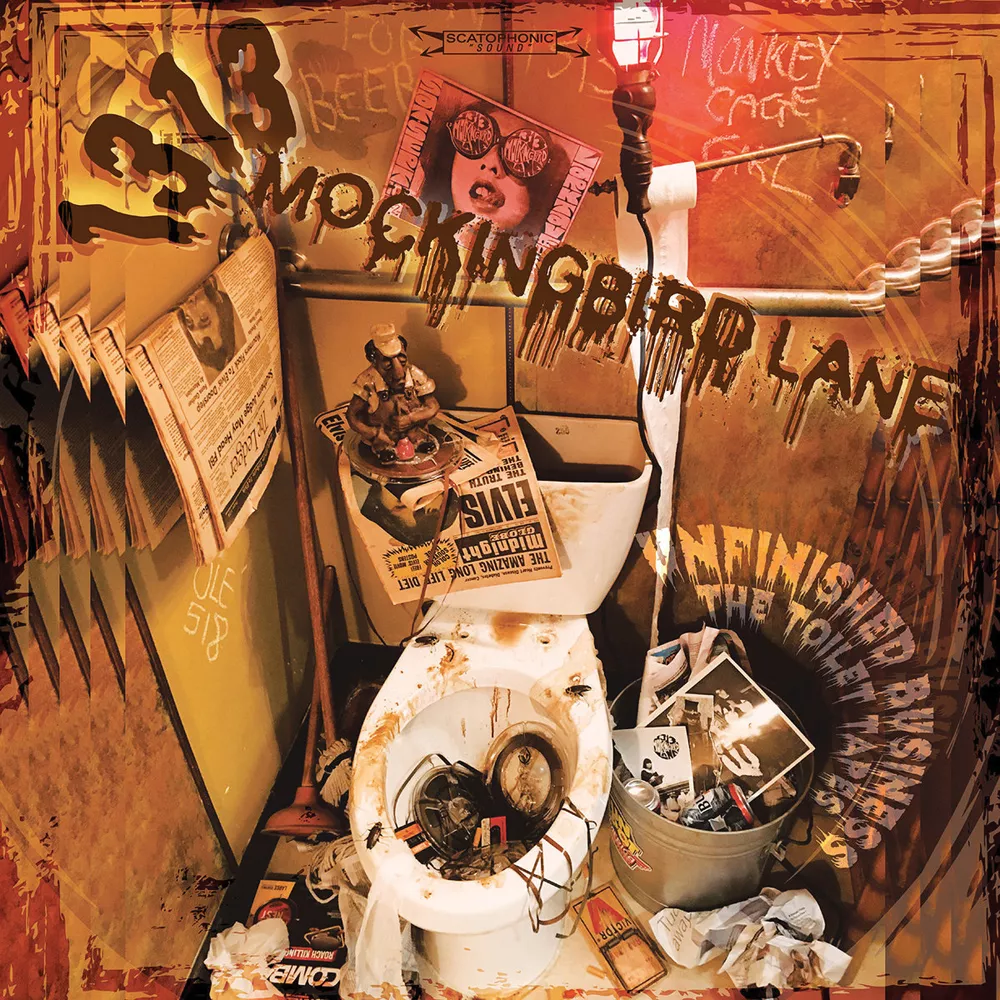 1313 Mockingbird Lane | Unfinished Business: The Toilet Tapes
(Cacaphone Records)
Cacaphone.com
Here's some swingin' retro-upon-retro rock 'n' roll rubbish with which to splatter your platter. Back in the nefarious 1990s, 1313 Mockingbird Lane were Albany's reigning garage punks, taking their Farfisa-fueled cues from contemporary revivalists like the Fuzztones, the Lyres, and the Cynics, as well as the legions of obscure 1960s one-shot gangs who fill the track lists of Nuggets, Pebbles, Back from the Grave, and similar compilations. Camp horror is key to the aesthetic here—the band's name is the home address of Herman and family on TV's "The Munsters"—as evidenced by creepy ditties like "Teenage Frankenstein" and "She's Got a Werewolf in Her Pants." Complementing Cacaphone's deluxe reissue of the group's 1990 LP, Have Hearse Will Travel (reviewed here in January 2017), Unfinished Business (digital and vinyl) dredges the depths for unheard outtakes, demos, and raw rehearsal rave-ups to further document this mythic underground outfit.
1313_Mockingbird_Lane_-_She_s_Got_A_Werewolf_in_Her_Pants.mp3
Update Required
To play the media you will need to either update your browser to a recent version or update your
Flash plugin
.