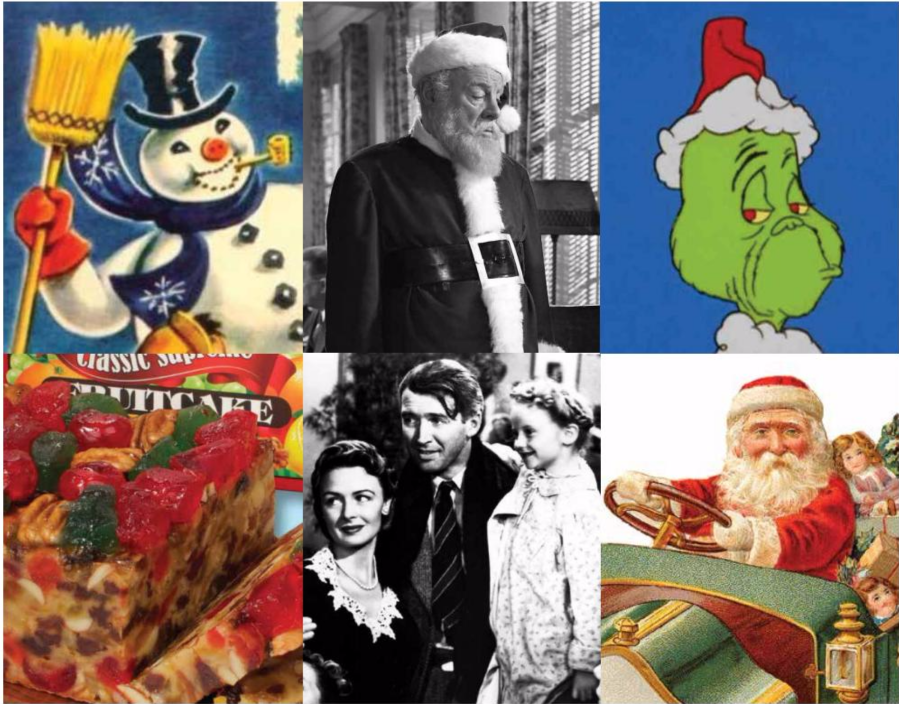 "Every Christmas Story Ever Told (And Then Some!)" will be performed at Shadowland Stages December 2 to 18.
Those versed in satirical theater may know of "The Complete Works of William Shakespeare (Abridged)," a play first performed in 1987 that crams the Bard's entire catalog of comedies, tragedies, histories, and sonnets into 90 minutes. It both lampoons Shakespearean language and structure and pays loving tribute to the famous scribe.
In that spirit comes "Every Christmas Story Ever Told (And Then Some!)," which Shadowland Stages is producing this December. Written by Michael Carleton, James FitzGerald, and John K. Alvarez, the play pokes fun at conventional yuletide traditions while managing to be an upbeat holiday show.
It begins with three actors preparing for the holiday season, which means another run of "A Christmas Carol" at their local theater. Tired of the annual tradition, two of the actors revolt by telling every Christmas story they know, while the third staunchly defends Dickens. The actors hit "How the Grinch Stole Christmas!" and "Miracle on 34th Street," retell traditions from around the world, perform a medley of Christmas carols, and remember Gustav the Green-nosed Reingoat (to get around copyright issues).
"Every Christmas Story Ever Told (And Then Some!)" leans more on improvisation than typical Shadowland offerings. And like in "The Complete Works of William Shakespeare (Abridged)," the audience is asked to participate. Thus it'll require nimbleness from actors Wayne Pyle, a New Paltz resident; James Taylor Odom; and Julia Register, a SUNY New Paltz graduate. Brendan Burke, producing artistic director of Shadowland Stages and director of the show, says his cast is up to the task. "A show like this is determined by what these guys create on their own," says Burke. "With these three people it's going to be fun getting in the room, seeing three chemicals mix together."
The show was conceived by Carleton, FitzGerald, and Alvarez in 2003, making its debut at Cape May Stage in New Jersey. Since then, the show has been performed around the holidays in theaters from Phoenix to Cincinnati.
In February 2016, Shadowland hired Kingston native Jon Wojciechowski as its executive managing director. Previously the executive managing director of Cape May Stage, Wojciechowski was familiar with "Every Christmas Story Ever Told (And Then Some!)," which was bringing in big crowds at Cape May. Burke sought to produce the show at Shadowland, and thanks to his new executive managing director, he was able to slate it for the 2016 season.
But what should've been a celebratory Shadowland run of the show now has a bittersweet taste, as Wojciechowski died unexpectedly in June, just four months into his tenure at the Ellenville theater. "It was shocking; he was a really wonderful guy and had a major impact on us," says Burke. "I was looking forward to working on this project with him."
Last year was Shadowland's first attempt at a holiday show, a play called "Greetings!" about a man who brings his Jewish/atheist fiancée home to meet his Catholic family. Burke, who wants to bring nontraditional holiday shows to stage each December, also hopes to keep it a family experience. There are two official scripts for "Every Christmas Story," one strictly for adults, one for a more inclusive family audience. Burke is working with the latter script and, for this show, reducing prices for ages 16 and under to $12, nearly 70 percent off the typical ticket price of $39.
"It's just a fun time. It's a fun 90 minutes," says Burke. "This is something you can take kids to and have a good time."
"Every Christmas Story Ever Told (And Then Some!)" runs December 2 to 18 at Shadowland Stages in Ellenville. (845) 647-5511; Shadowlandtheatre.org.