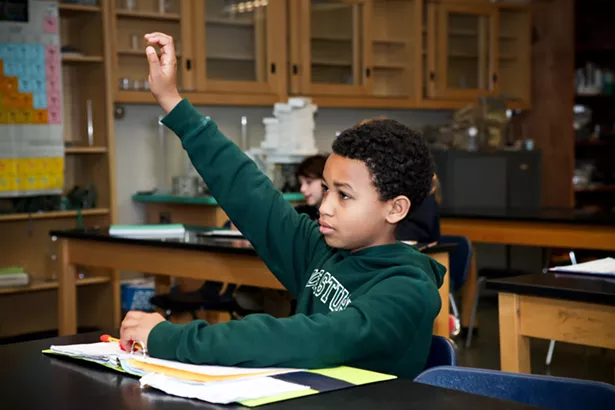 For Karen Teich, taking a job with the Doane Stuart School was a no-brainer, pandemic or not. Despite the pressures schools all across the country are facing, the new director of enrollment management feels confident that the Rensselaer independent college preparatory school has the right team and approach to navigate the upcoming academic year.
"I'm a mom first and foremost," she says. "I know how difficult it was last March for many children to switch to distance learning. I have been truly impressed at how many people have talked to me about how easy the transition online was for Doane Stuart."
Karen Teich, Director of Enrollment Management at the Doane Stuart School
The school's success with online learning in the spring ultimately played a large role in its
decision to roll out a hybrid approach this semester. Doane Stuart is wholeheartedly welcoming students back in-person starting on September 9 with a synchronous online option for families who wish to continue their children's education from home.
According to Teich, this hybrid approach is best positioned to take advantage of the school's strengths. "Doane Stuart's way of learning is a perfect model for coming back in September. Our classrooms are incredibly spacious and we have an eight-to-one student-teacher ratio," she says. "We've also invested heavily in teacher training this summer to facilitate consistency in online learning."


In her work in student enrollment and community outreach, Teich is also excited to communicate the value Doane Stuart provides to families during such a challenging time. "Every school district is doing the best they can for the number of students they can accommodate," she says. "Parents are curious and looking around at their options. For a family that's a good fit, we're here to do what we can to make sure they can have that education here."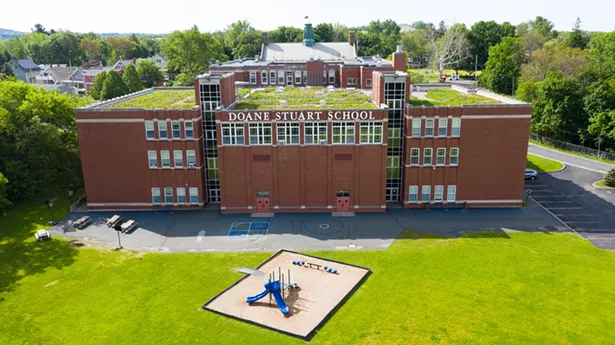 The Doane Stuart School in Rensselaer
In addition to Doane Stuart's academically rigorous environment, the school's commitment to establishing core values of social responsibility in students of all backgrounds and faiths was a large draw for Teich. It's also something she sees as a major strength going into this year. "We know it's going to be a fluid year," she says. "It's everybody's first year doing this, but what a great example we adults can be to children to see something that's not working and then to change it for the better."