Travel is all about exploration and learning new things. If you're traveling with the kiddos to the Hudson Valley, one of the must-see destinations to enhance their experience is the Mid-Hudson Discovery Museum.
Located on North Water Street in the city of Poughkeepsie, the Mid-Hudson Discovery Museum was formerly called the Mid-Hudson Children's Museum. Now open after a two-year hiatus, the name change reflects the addition of science exhibits for children up to 12 years old to enjoy.
"It makes it easy for moms and dads and caregivers when they have children of different age ranges in tow. It's a fluid environment," says Jeff Sasson, the museum's executive director. "With the new exhibits, the entire family unit is engaged."
If you've been here before, it's important to note that the first-floor exhibits haven't changed much, and still include early learning favorites for the six-and-under set, such as the train station, fire station, and arts area. These areas encourage children to climb, crawl, communicate, and use their imagination. For some quieter fun, stop at the News Stand to enjoy a comfy reading space, where you can share a book (or several) with your child.
Upstairs, the new 17 custom-made, permanent hands-on science exhibits invite guests into full-body physical exploration of motion, air, forces, fluids, and magnetism. Wind in Your Sails, for example, is a table where children can manipulate the wind and see how sailboats move. For more wind fun, the kids can also create their own flying machine and test it on the wind table.
At the Ball Launcher, children can bounce a ball through any (or all!) of the different hoops by changing the bounce angle. Children can also make waves with magnetic pendulums or challenge friends and family through the tube tunnels.
The fun continues by building magnetic sculptures of steel pellets, nuts, and washers; spinner patterns with sand; making a rope stand; and walking a Slinky on a treadmill.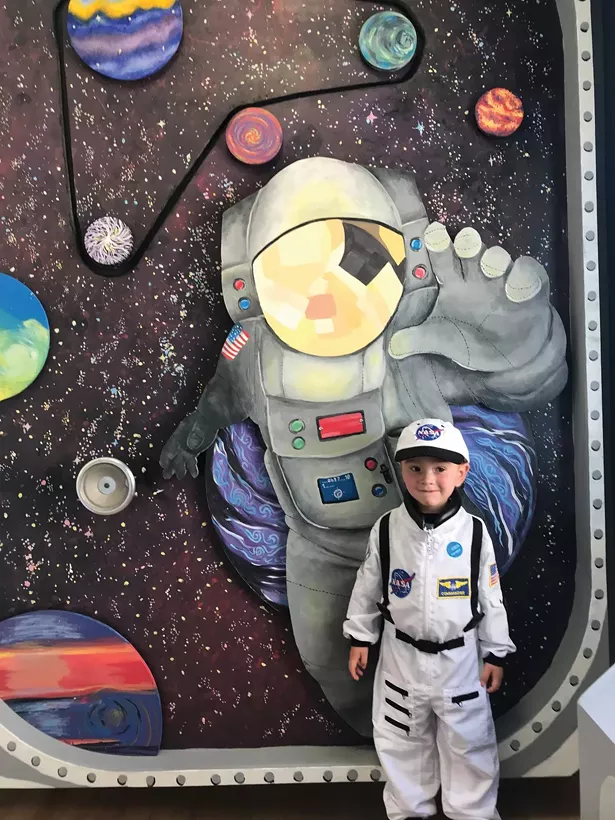 There's so much more for the older children to enjoy, but Sasson says that younger tykes should feel free to head upstairs with their older siblings, too. "We want healthy play and kids engaging with their parents. These are important developmental years and play is such an important part of their youth. This environment really perpetuates that."
Other exhibits include the Super Bounce, where kids can drop balls and see what happens when they hit stones from certain heights. "Kids can also put colored balls into tubes and manipulate and build where those balls pop out," said Sasson. "It's a reflection of the exhibits where there's no determined outcome. Play should be open-ended and you get different results every time you play."
Planning a trip to the Hudson Valley? Consider when you want to visit. The museum opens its doors to 80,000 visitors each year, so it can get a little crowded at times. "Summer is the peak period and holidays are very busy times too, but September and October are slower when the kids go back to school," explains Sasson. "However, we are also affected by the weather. If it's raining out, we get busy. If it's beautiful out, we may be slower."
Here's a money-saving tip: Once a month the museum also offers a free late-night admission on the third Saturday of every month from 5 to 8pm. The museum is handicapped accessible and offers a deck overlooking the Hudson River with umbrella tables, where parents and children can take a snack break from all of the fun.